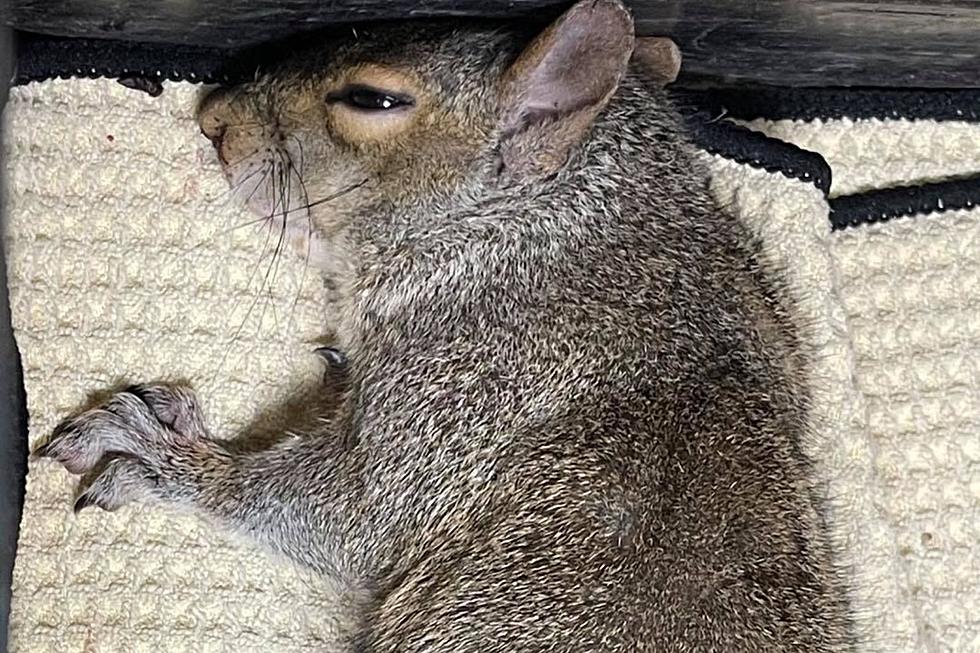 Hingham Squirrel Hit by Golf Ball, Saved by Greenskeeper
New England Wildlife Center via Facebook
This squirrel was at the wrong place at the wrong time. The little critter was enjoying a sunny day on the golf course just like everyone else at South Shore Country Club when the day took a weird turn. She was accidentally hit in the head by a golf ball on Wednesday, September 29, and fell out of the tree that she was hanging out in.
According to a Facebook post from the New England Wildlife Center, she fell from a tree at Hole 5 at the South Shore Country Club and was brought to the Weymouth hospital by the greenskeeper.
"We gave her supportive care overnight and treatment to decrease any inflammation in the brain," the post reads. "She is much brighter and alert today, and we expect her to make a full recovery. Thank you to the greenskeeper and South Shore Country Club for bringing her to us so quickly!"
Kara Neterval is the Second Assistant Superintendent at South Shore Country Club who went above and beyond to help this little one in her time of need. Superintendent Jake Silva explained how it doesn't surprise him to hear that Neterval came to the rescue of a helpless creature.
"We are very spoiled at South Shore with some wonderful wildlife," Silva said. "Kara is our resident wildlife ambassador. Just this spring, she was able to keep an abandoned chipmunk alive with formula and an eyedropper."
The Ultimate A-Z Apple Picking Guide for Massachusetts and Rhode Island
Apple picking is classic fall family fun and there are lots of farms to visit across Massachusetts and Rhode Island. So whether you want a road trip or to just stay close to home, here are all the apple orchards you can pick from this season. Just click on each one to find out more.
More From WFHN-FM/FUN 107