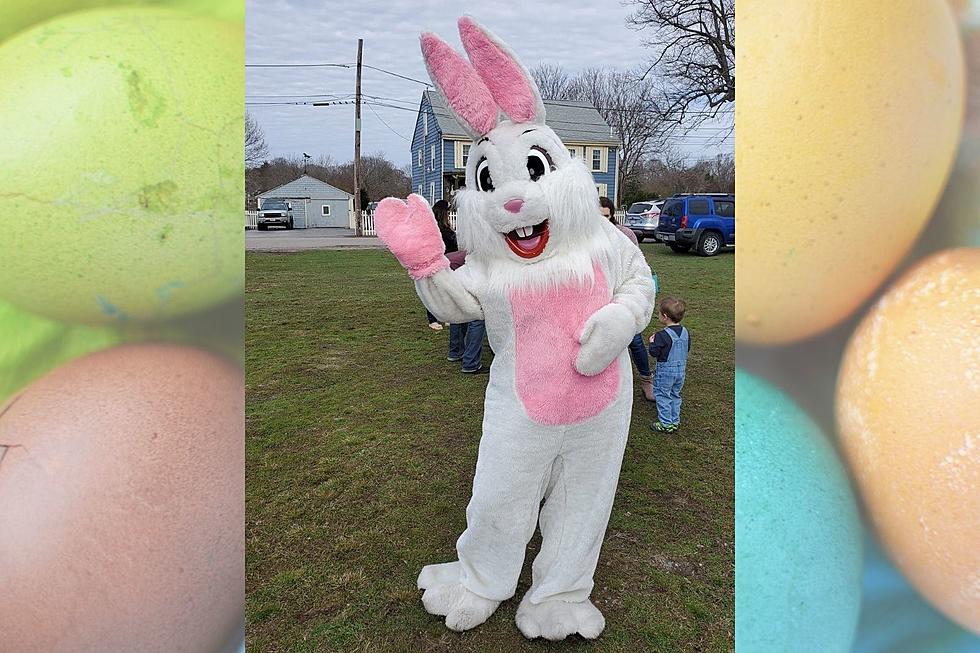 Here Comes Peter Cottontail, Riding Down the Westport Trail
Courtesy of All In Fun
Can we be honest for a moment? Would it really be Easter without an appearance from Mr. Peter Cottontail? Luckily he scheduled a parade tour in Westport this Saturday and we know exactly where you'll be able to spot him.
The Second Annual Easter Bunny Joy Ride will kick off on Osborn St at 1 p.m. The Easter Bunny will be riding around on a Harley-Davidson so you can't miss him. Throughout the joy ride, the bunny's whereabouts and location will be updated on Twitter. You can access that link below:
Please keep in mind that social distancing should always be applied, which is why this parade works so wonderfully. The official route is as follows, thanks to the "All In Fun" Team:
Down Osborn St
Bear left at Arlington Ave, then right onto Rt 6
Right onto Union St, Continue to Grove
Left on Center St, left on Forsythia Lane
Left onto Fieldstone Drive, right onto 177
Right on Greenfield Rd, Left onto Briar Drive
Right on Spinnaker Way, Left on Lighthouse Lane
Left onto 177, Left onto Sanford
Left on Briggs, Continue Onto Tickle Rd.
Left on Courtney Drive then Right on Devo Lane
Left on Brownell Ave, Left on Courtney Drive
Left onto Tickle Rd, cross through intersection to Robert St follow to end
Left on Granada Drive, then Sawdy Drive, Slight left onto Beechwood Drive
Left on Denis Drive, Right on Robert St, Continue to end then Right on 177
Right on Sodom Rd Left onto Jillian Way until end slight right onto Shannon Drive and go to end of road
Take Left on Charlotte White Rd, then quick right to Meadowbrook Lane
Left on Longwood Drive, that turns into Fernmarsh Lane, at end take Right onto Charlotte White Rd
At intersection take right onto Main Rd
Left on Hixbridge Rd
Left onto Pine Hill Rd
Left on Old Country Rd
Right on To Gifford Rd
Right onto Kyle Jacob Rd, left on Rachs Lane, continue on Francis St, left on Almada St
Slight left on Bill St, right onto Roslyn St, at end go right back to Gifford Rd
This is a great way to spread some fun Easter cheer for the whole family, all from the safety and comfort of your house.
More From WFHN-FM/FUN 107