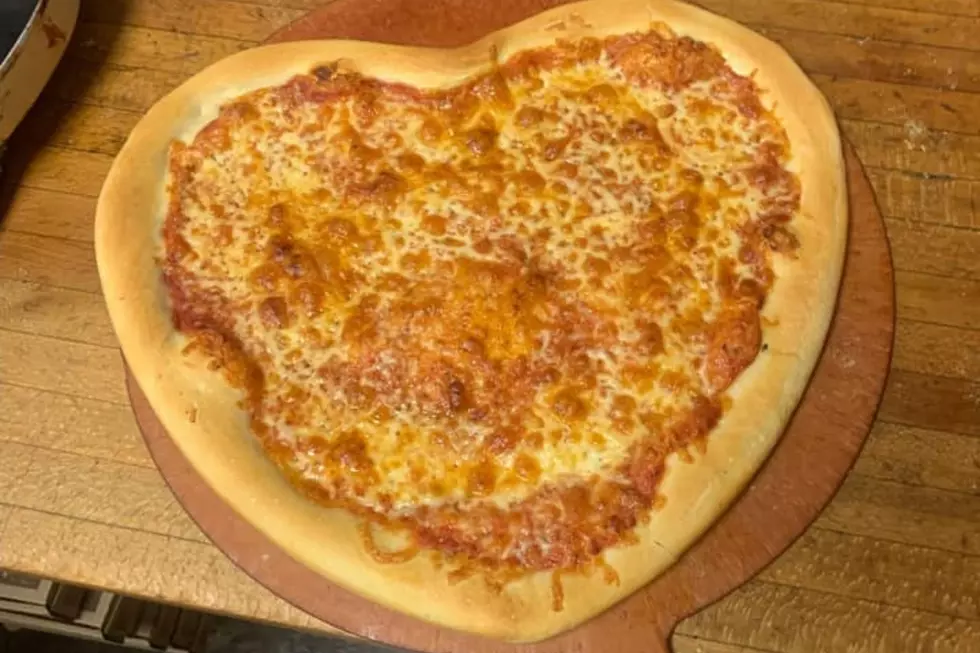 Have Heart-Shaped Pizza Delivered This Valentine's Day
Courtesy Tiffany Ferreira Rua
Trying to keep your Valentine's Day casual but tasty? How about ordering up a heart-shaped pizza to share with the special someone in your life (or eating one all on your own).
As a mom of two young kids, I know a Tuesday night Valentine's Day does not mean a romantic dinner at a fancy restaurant with candles on the tables and lots of serious eye contact.
Nope, I'll still be in PJs by 8 p.m. and wrangling kids into bed like any other school night.
But it doesn't mean I don't want to recognize the day.
I saw Domino's promoting its heart-shaped pizzas for February and knew that was the perfect Valentine's dinner plan for my crew. Cute, fun-shaped pizza for the kids, (literally) cheesy love stuff for mom and dad.
I am a fan of the local pizza shop. Ordering from the mom-and-pop pizza place has always been my favorite, but I had no idea who on the SouthCoast was making heart-shaped pies for the holiday.
That's where the amazing Fun 107 listeners came in and absolutely did not disappoint.
We took to our Facebook page last week to ask where we could score some heart-shaped slices this month and you weighed in with lots of good ones.
From Westport to Lakeville, Fall River and New Bedford, there were a handful of SouthCoast pizzerias apparently offering heart shapes.
So, if you, too, want to order heart-shaped pizza this Valentine's Day, here's where you can find one near you.
Order Heart-Shaped Pies At These Local Pizza Shops
Want to celebrate Valentine's Day a little casually? How about ordering your sweetheart a delicious heart-shape pizza with all their favorite toppings?
We've got a list of local places you can do just that here on the SouthCoast.
SouthCoast Valentine's Day Ideas
Here's a list of SouthCoast things to do (on all types of budgets) to celebrate the one you love this Valentine's Day.
More From WFHN-FM/FUN 107