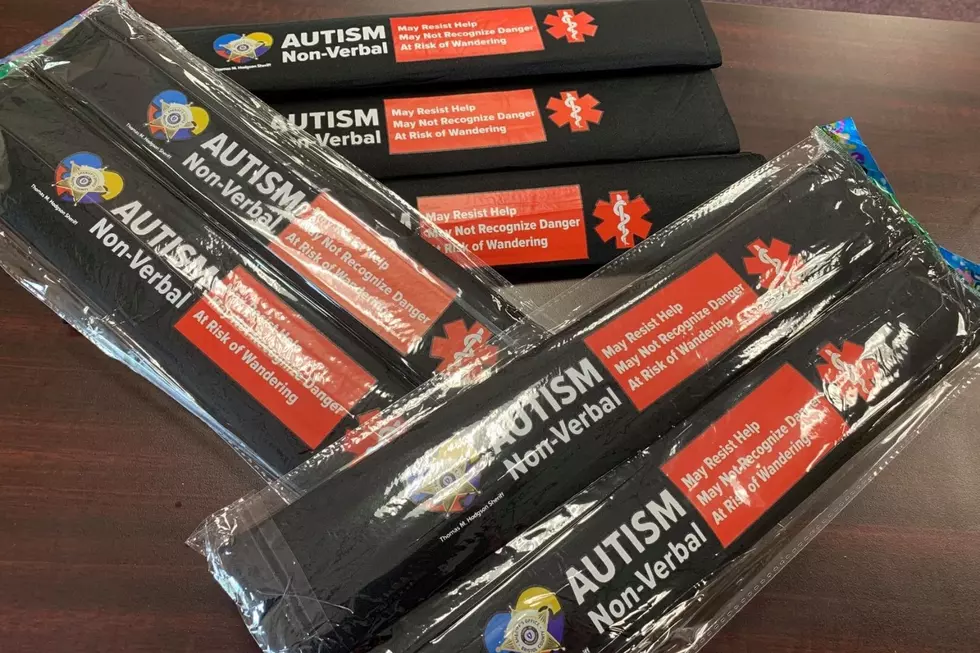 Free Autism Awareness Seat Belt Covers Now Available in Bristol County
Bristol County Sheriff's Office via Facebook
Enter your number to get our free mobile app
If you have or know someone who has a loved one with autism, I have good news for you.
The Bristol County Sheriff's Office announced yesterday that their free Autism Safety seat belt covers are now available throughout Bristol County, and the Sheriff's Office is aiming to make them readily available in every police department and school system.
This makes me so happy. My best friend, Jessica Guarneri, has worked with the autism community for years. She is a Behavior Specialist for the Groden Center and is certified in ABA with special populations. She has shared countless stories with me of the struggle and hardship that besets this community. Communication can be a tough barrier to conquer and thanks to tools like the seatbelt cover, the level of communication is enhanced for nonverbal individuals.
I asked her opinion on these seat belt coverings and why they are so important.
"If there is a car accident, an individual might be non-responsive and not comply with an officer or first responder," she said. "They may become combative, and it's not because they are trying to harm the police or anything, it's because they have autism and process these scenarios differently. These seatbelt covers save lives along with proper special needs training for the police force."
The seat belt coverings work as a red flag for personnel that may be trying to communicate with the individual with autism.
The Sherriff's Office explained that the covers can velcro over any seat belt.
If you are in Bristol County and would like a free Autism Safety seat belt cover, contact Tina Marie LePage of the BCSO programs team at tinamarielepage@bcso-ma.org or (508) 995-6400, ext. 3640.
CHECK IT OUT: The best county to live in for each state
More From WFHN-FM/FUN 107