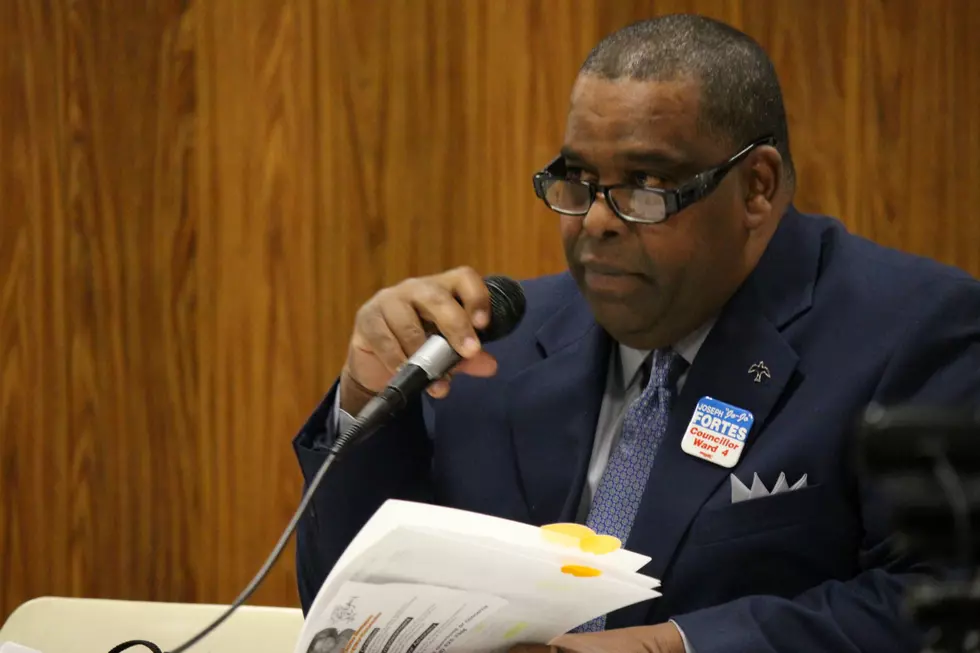 Fortes Petitions for Recount in New Bedford Ward 4 Loss
Matthew Costa/Townsquare Media
NEW BEDFORD - After losing the Ward 4 election by just 48 votes to incumbent Dana Rebeiro, defeated candidate Joseph "Jo Jo" Fortes is calling for a recount.
"A number of voters in the ward have come to me and requested that a recount be done," Fortes told WBSM News. "I'm just doing the work that I would have done if elected, that if a request is being made by people who went out and voted, that's what I'm doing."
The New Bedford Election Commission's office confirms to WBSM News that Fortes has completed the paperwork and gained all the necessary signatures to petition for a recount. The signatures were verified on Friday, and the recount will take place in the very near future, likely the week after Thanksgiving.
Election Commissioner Manny DeBrito said the recount must be his office's first order of immediate business.
Meanwhile, Rebeiro didn't seem to believe Fortes was sincere in his reasoning for a recount.
"He got the signatures, what is he supposed to say? 'I'm doing it because I'm mad I lost?' That's a very good answer," Rebeiro said. "I just...I don't want to even get into his head. We are two totally different people. We always have two very different motives. So it's very alien to me, his way of thinking."
Fortes said if not for the voters asking for the recount, he would have just let the election results stand, despite losing to Rebeiro by just 48 votes.
"The voters, you can see that the ward was split in half," he said. "The people that supported me asked that (a recount) be done. As they went out and voted for me and believed in me, I have to believe in them."
This is not the first time Fortes has petitioned for a recount following an election loss. In 2005, he lost the Ward 4 race to Viola Pina by nine votes, and then by two votes in the recount. In 2007, Fortes lost by 15 votes to Bruce Duarte, Jr., and also petitioned for a recount, which revealed the same differential. Fortes also requested a recount after a 1993 loss to Ramona Silva by 34 votes.
In 2007, then-Election Commissioner Maria Tomasia said the recount could cost the city between $3,000-$5,000. Rebeiro said she was told this recount would cost about $6,000.
"It's certainly his right to ask for a recount," Rebeiro said. "My only concern is how much it costs the taxpayers. Each of these are expensive. I was told this one would cost $6,000, and I don't know about the others, but if they're comparable, we're looking at almost $24,000 in (recounts) just to sort of (reiterate) what we found out on Election Night."
Fortes said he took the cost to the city under consideration before petitioning for the recount, as well as the request of his voters.
"I weighed out both of them, the service to the voters, and knowing there's a cost with anything we do in government," he said. "It wasn't something I ran to. You kind of weigh it out and look at the possibility. There's a cost, but there's a service I've got to provide back to the people who asked for it to be done."
More From WFHN-FM/FUN 107