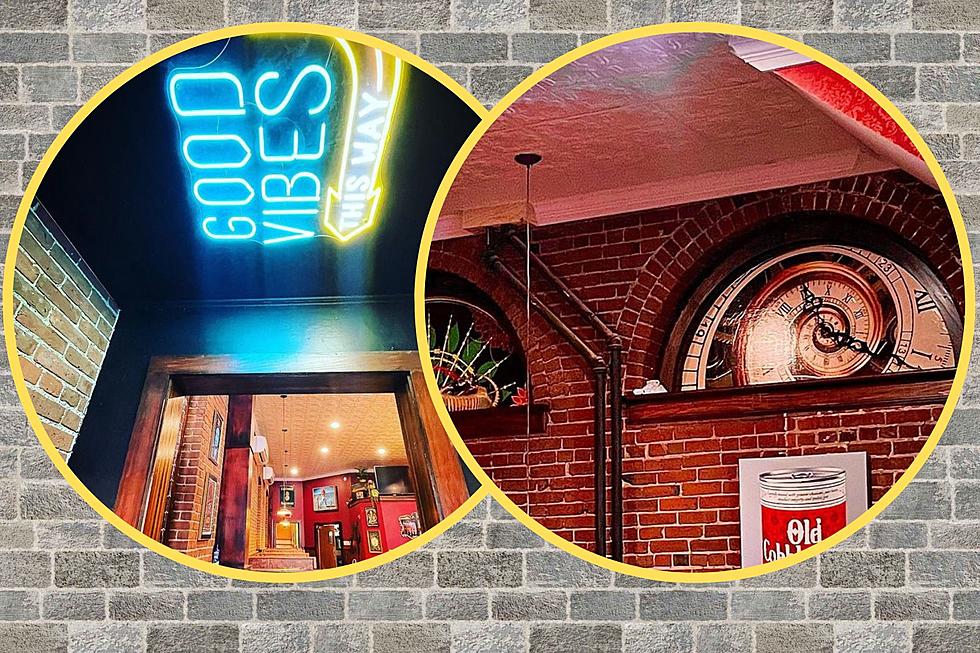 Former Cobblestones Building Gets New Life As Chill Bar
Sixes & Sevens via Facebook
If you've driven down South 6th Street in New Bedford recently, then you have probably seen the changes taking place at the former Cobblestones restaurant.
Sadly after the Covid pandemic, Cobblestones announced that they would not be reopening and the delicious Portuguese and American breakfast foods would no longer be served.
Since the spring of 2021 the historic stone front building built back in 1892 had stood empty, but that is about to change.
Back in November a new Facebook page for Sixes & Sevens was created and work began on a new "Bar and Food Joint" for New Bedford. Now things are getting closer to opening and locals are getting excited about the new spot.
What Is Sixes & Sevens?
When the pineapple adorned signage went up on the former Cobblestones building last month, people began wondering about Sixes & Sevens. The new restaurant is the creation of Jordan Chabot, a New Bedford native who has been the owner/operator of the Speedwell Tavern in Plymouth for the last 10 years.
Staff at the Speedwell Tavern tell us this new venture is not linked to the Plymouth pub, but rather is a new business for Chabot and several others.
Sixes & Sevens will be hiring completely new staff and will be run independently of the popular Plymouth restaurant.
It also looks like it will be a very fun spot to grab a drink and something to eat. Early pictures from inside the new restaurant show a mix of old and new in this historic New Bedford business.
Tin ceilings and brick walls are embraces, while decorative window art and neon lights modernize things.
And if their signage is accurate there will be lots of good vibes coming New Bedford's way soon.
Though Sixes & Sevens means "a state of total confusion" it appears as if things are coming together nicely for the latest New Bedford restaurant. They don't have a set opening date just yet, but they say things are getting close and are actively looking to hire staff right now.
Bartenders should know their beers however. Chabot is described as a craft beer expert, so the taps at Sixes & Sevens are probably going to be pouring some good brews.
And we can't wait to try them.
25 New Bedford Bars That Are No Longer Here, But That We'll Never Forget
From 908 to the Regal Beagle on Acushnet Ave, these are the bars that are no longer with us but never forgotten.
7 SouthCoast Bars That Could Benefit From an Escalator Over Stairs
Stairs are wonderful, but sometimes you just need a good escalator -- especially at a bar where, well, you might not be so steady on your feet. Here are seven local picks for such a swap.
More From WFHN-FM/FUN 107