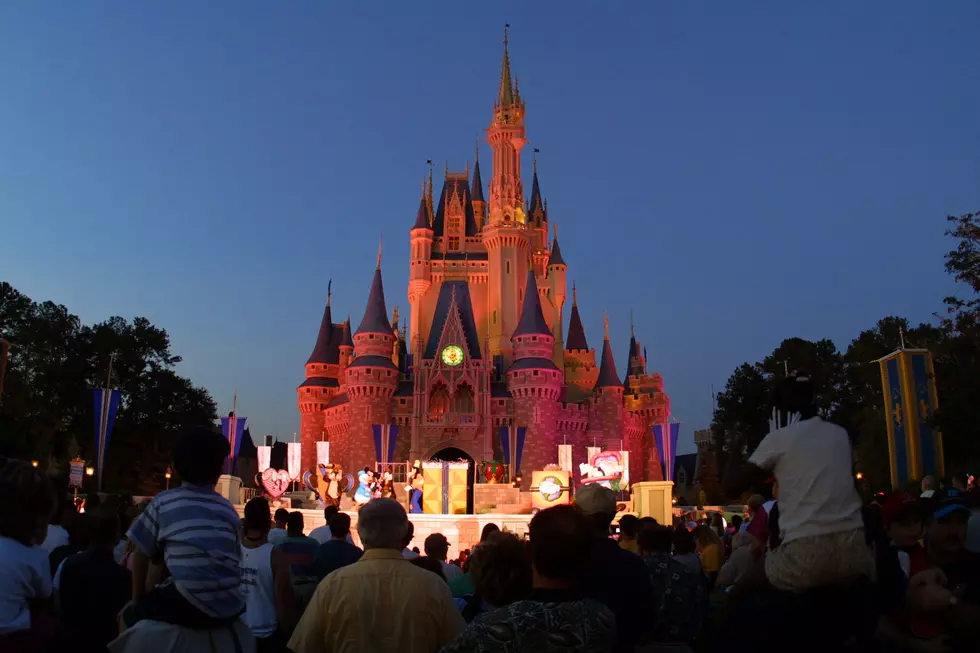 For the First Time You Can Pay to Stay at Cinderella's Castle
Joe Raedle/Getty Images
It is usually an overnight stay that people can only hope to win on a trip to Walt Disney World, but right now you can actually buy your way into the Cinderella Castle Suite.
The night in the castle is being auctioned off on Ebay right now as away to raise money for The V Foundation.
100% of the money raised in this auction is going to go to this awesome charity dedicated to saving lives by helping to find a cure for cancer.
So bidding on this once-in-a-lifetime Disney experience is not only getting you the coolest Disney trip ever, but doing something really good to boot.
If only I had the kind of money it would take to win, I would absolutely bid on this thing.
Unfortunately as of right now the bids have gone up to a staggering $75,200 with 2 days left to bid more.
Not my price range for a vacation.
But you do get a whole vacation by winning.
The trip includes round trip flights for four, transportation to Walt Disney World from the airport for four, two nights stay at a Disney resort plus the one night stay inside the Cinderella Castle Suite, park passes for four, a Disney VIP Tour and a $2,000 Disney gift card.
Personally a stay in the Cinderella Castle Suite is the dream. Every time I have been to Disney, I secretly hope I'm going to be that lucky guest that gets picked to stay in the Castle.
But for once, you don't have to win your way in or be a celebrity to get gifted these luxury accommodations . You can buy it.
You just have to be pre-approved to bid on the Ebay auction before it ends on Wednesday July 10 at 4 p.m.
More From WFHN-FM/FUN 107