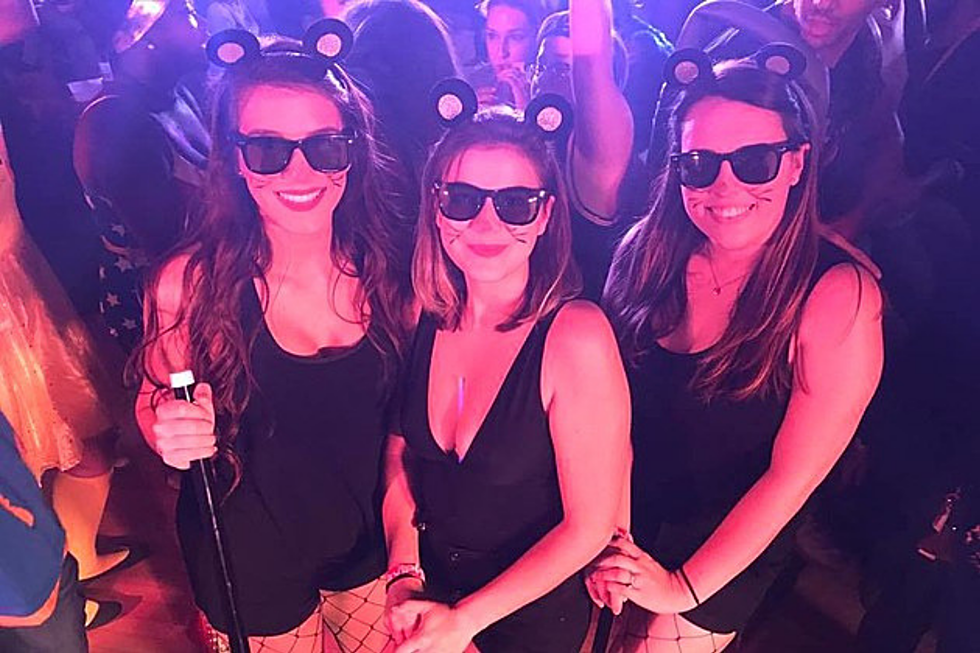 Five Sexy Costumes I Hope to See at Monster Mash
Townsquare Media
We've seen Sexy Donald Trump and even Sexy Three Blind Mice, but it's 2019 and the "sexy costume" trends are wild.
With Monster Mash quickly approaching on Friday, happening downtown inside The Vault at Greasy Luck, I'm anxious to see what costumes are in store for the night. Over the past 10 years, I've seen some doozies and I'm excited to see what 2019 brings to the table.
Most importantly, I want to know who's showing up in these gems:
Also known as the "Nicest Neighbor" costume, Yandy takes your favorite childhood neighbor and puts a redefined twist on "Won't you be my neighbor?"
"Entice your friends next door with your playful puppets! Suit up with a neck tie and be the friendliest next door neighbor in town in this exclusive Nicest Neighbor costume featuring a red top with a V-neckline, long fitted sleeves, a white detachable collar with a black neck tie, and matching high waisted gray shorts with belt loops. (Hand puppets, wig, belt and socks not included.)" -Yandy.com

 
When it comes to Popeyes' infamous chicken sandwich, it can be somewhat of a sore subject to those who crave the currently irretrievable deliciousness. So, as a tease, may I present to you the "Sold Out Chicken Sandwich" costume.
"Winner, winner chicken dinner...or so you thought. A few too many fast food lovers fantasized about this five star fried feast. Is it due to that unbelievable batter or maybe its drool-worthy bun? Either way, these seasoned breasts will be back on full display in no time. Be the hottest Southern chick in town, and send your babe's taste buds turning in this exclusive Sold Out Chicken Sandwich costume featuring a light brown velour bodysuit with a strapless neckline, a ruffled bodice with a fuzzy textured chicken patty interior, a white SOLD OUT stamp, a cheeky cut back, and matching ruffled bun arm puffs." -Yandy.com
Personally, I'm not one for plant-based anything, especially when it comes to burgers. It's been all the rage lately and people can't wait to dig their teeth into them. However, although I may pass on the burger, I'm definitely saying yes to this "Beyond Burger" dress.
"You may think this is impossible, but it's not! Be the yummiest artificial patty between buns in this exclusive Beyond Burger costume featuring a tan tube dress with a speckled bust seed print, a ruffled lettuce trim with a burger patty print, a ruched bust and skirt, a curve-hugging fit, and a matching headband with PLANT BASED printed on a red flag with a brown puff accent." -Yandy.com

 
Summer of 2019 was all about beach days, concerts and White Claw beverages. When it comes to "No laws with the Claw", these "Hard Outlaws" come in several flavors – umm, I mean, varieties: Black Cherry, Ruby Grapefruit and Natural Lime.
"Who's up for a day party? Lay down the law of liquid refreshments. Life is hard to handle without that five percent bubbly buzz. Be the sweetest seltzer on the shelf and sip away your Saturday in this thirst-quenching exclusive Hard Outlaw costume featuring a stretch crop top with an OUTLAW, PARTY HARD screen print, long fitted sleeves, high waisted shorts with #DARTY printed in black on the rear, flattering high cut sides, and a cheeky cut back. Grab some of your favorite gals and wear different "flavored" stockings for the best group costume! (Stockings not included.)" -Yandy.com

 
In the famous words of Bob Ross, "We don't make mistakes, just happy little accidents," just like this sexy vixen of a costume. The "Happy Tree Painter" costume reflects the beauty of art – body art, that is.
"Art is a joy and you can't make any mistakes! Create a landscape masterpiece while wearing this Happy Tree Painter costume featuring a stretch shirt romper with a scoop neck, paint stains, button detail, and a snap crotch opening, stretch denim booty shorts with an adjustable belt, a plush squirrel, a paint pallet clutch, and an afro wig. (Paint brush not included.)" -Yandy.com
Dreams sometimes come true and if any of these costumes make an appearance, I'm going to be one satisfied DJ.
More From WFHN-FM/FUN 107