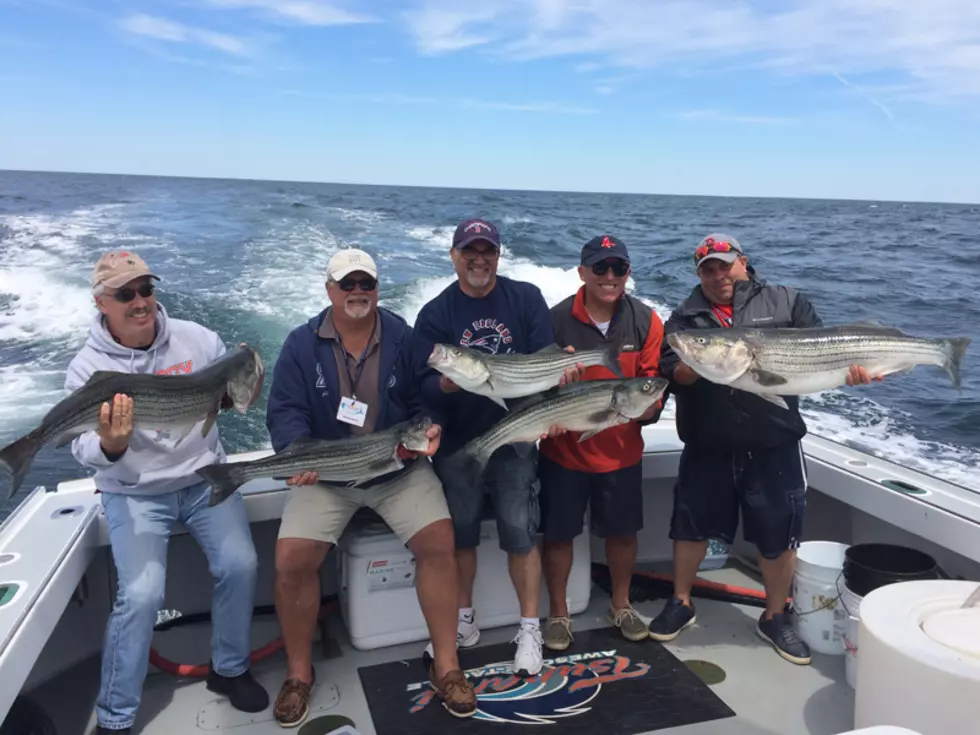 Fishing to Help Meeting Street/Schwartz School in Dartmouth
Photo courtesy of Meeting Street/Schwartz School
After a two-year break because of COVID-19, the 10th Annual Fishing For a Cause Tournament and Seaside Dinner is returning this year, with the proceeds to benefit Meeting Street Mass./Schwartz School in Dartmouth.
The two-day event will be held June 10 and 11, with cash prizes for those catching the biggest fish in each species, black sea bass, bluefish, fluke and striped bass. To register for the fishing tournament or sign up to be a sponsor, please visit their website, meetingstreet.org.
Meeting Street/Schwartz School serves hundreds of children living with developmental and physical challenges. Development Officer Cheri Moorhouse stopped by Townsquare Sunday this week to talk about tournament, and what it means to the operations of the Schwartz School.
"Like many non-profits, if you can't fundraise, you can't bring in the money you need to continue supporting programs and purchasing equipment to give these children the resources they need to be the best versions of themselves," Moorhouse said.
Following this year's tournament on June 11, a fabulous Seaside Dinner will be served at the Kilburn Mill at Clark's Cove. WBSM's Morning Mayor, Phil Paleologos, will emcee the event, with entertainment provided by America's Master Mentalist, Jon Stetson. Even if you don't fish, you are welcomed to attend. Please register at meetingstreet.org.
Cheri Moorhouse and everyone associated with the Schwartz School are asking for your help to make this year's tournament the best ever. Her interview can be heard here:
Townsquare Sunday is a weekly public service program that airs Sunday at 6 and 11 a.m. on 1420 AM and 99.5 FM.
The program spotlights individuals and organizations seeking to make Greater New Bedford a better place to live and work.
If you would like your organization featured on Townsquare Sunday, please contact the host at jim.phillips@townsquaremedia.com.
More From WFHN-FM/FUN 107