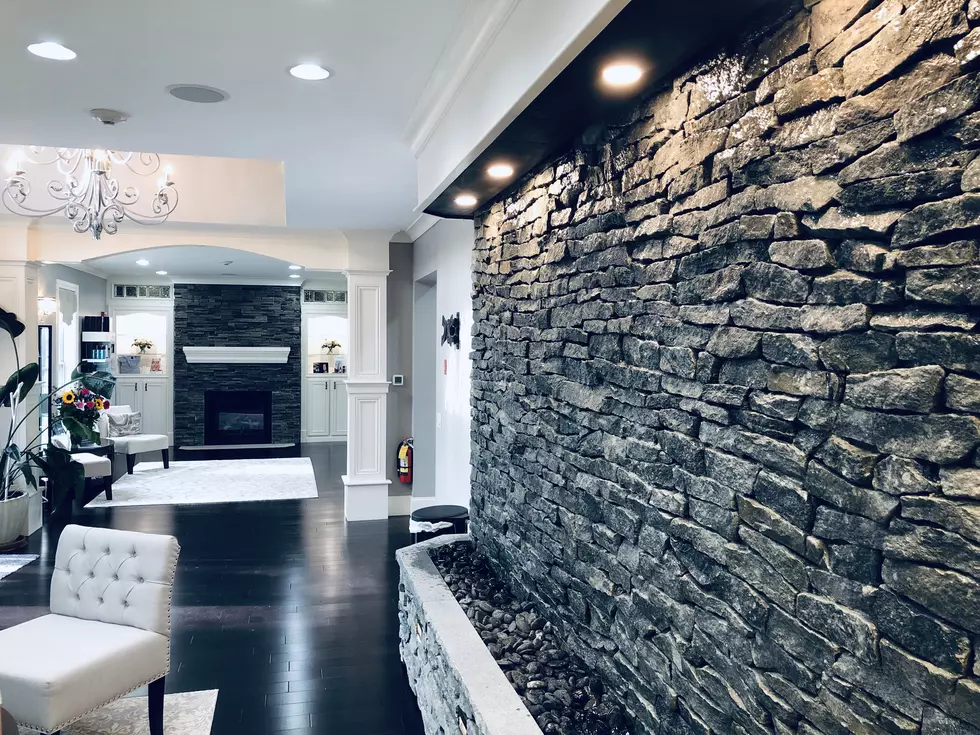 First Look at the New Dartmouth Avalon Medical Spa
Michael Rock/Townsquare Media
What do you do when you're lucky enough to score invites to the grand opening gala at the brand new Avalon Medical Spa? The first thing you do is arrive hungry and thirsty. The second thing you do is take out your phone to snap some photos.
When I first heard that Avalon was closing up their New Bedford location and moving to Dartmouth, I have to admit I was scratching my head. Their New Bedford facility was breathtaking. I couldn't envision how Avalon could upgrade. Boy, was I wrong. Owners Flavia and Bill Thornson outdid themselves. Even Flavia admitted that the building project has surpassed their wildest expectations. I mean, there's an indoor waterfall, for crying out loud.
Each of Avalon's specialty services has its own dedicated room. There's one for Thermismooth, one for Coolsculpting, and another for Botox. When I laid my eyes on the room for facials and their dedicated room for massages, I began to think how overdue I am for one of each.
Even the consultation room makes you feel like you are in some ultra-chic New York City spa.
The new Avalon Medical Spa location in Dartmouth was a brilliant move by Avalon. It represents their state-of-the-art services that are helping all kinds of people on the SouthCoast become their best selves. Forget about being current. Avalon is all about being ahead of the curve on anything. This facility will help them do that for a very long time.
Be on the lookout for a can't miss Seize The Deal coming very soon for half-price massages here at Dartmouth's new Avalon Medical Spa.
More From WFHN-FM/FUN 107