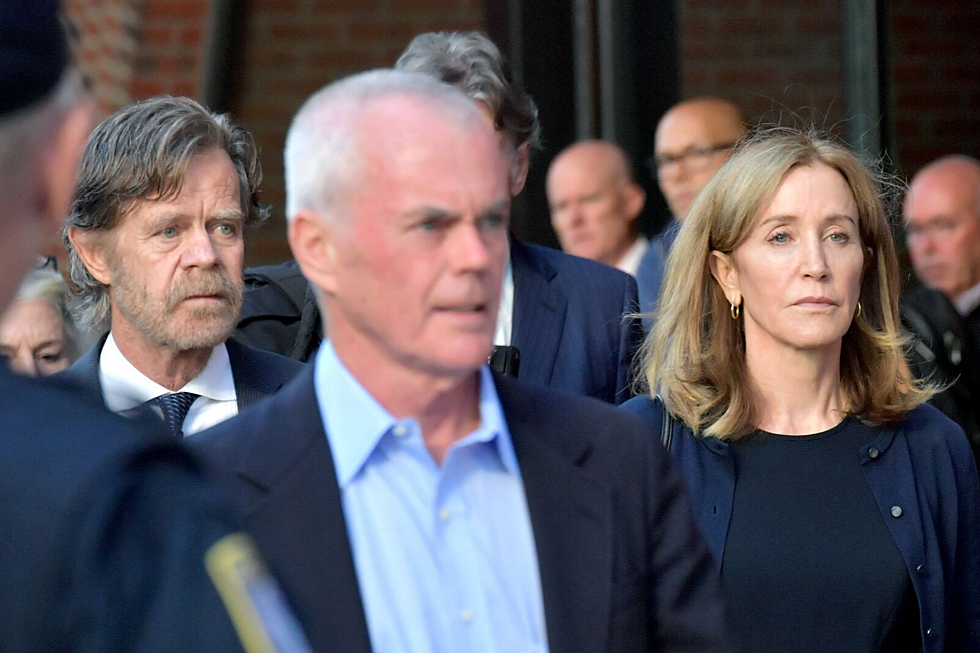 Felicity Huffman Should Get More Jail Time
Getty Images
I was probably one of the biggest fans of Desperate Housewives when it was on ABC. The character that Felicity Huffman played, Lynette, was one of my favorites. That doesn't give her a free pass.
Like you, I got the alert on my phone that Felicity Huffman, who was in a federal courtroom in Boston for this sentencing earlier today, will go to jail for only 14 days. Oh, and she will also pay a not-so-hefty $30,000 fine and be tasked with 250 hours of community service, which I highly doubt will be in those orange suits on the side of the road.
My initial response was, are you kidding me? She was in court with her husband and fellow actor William H. Macy by her side, supporting her.
By the way, when Huffman was sentenced she was then consoled by her family members.
I can't help but think that this is a light sentencing and is a literal slap in the face to those that don't have money. If you or I had done something like this, we would have been thrown in jail with little to no hope of making bail.
I hope I'm not alone in thinking this was a soft sentencing and it has everything to do with money.
The icing on the cake? Experts are saying that this sentencing could actually change how Lori Loughlin and the others involved in this college sandal approach their plea deals.
This judge has now set a really bad precedent. If anything, I think those with such visibility should be punished more harshly. Not only did they break the law but were extremely irresponsible with their public status and now will make their wrongdoing seem like commonplace among those with money.
What are your thoughts on this? Am I wrong in thinking the punishment should be a little bit more aggressive?
More From WFHN-FM/FUN 107