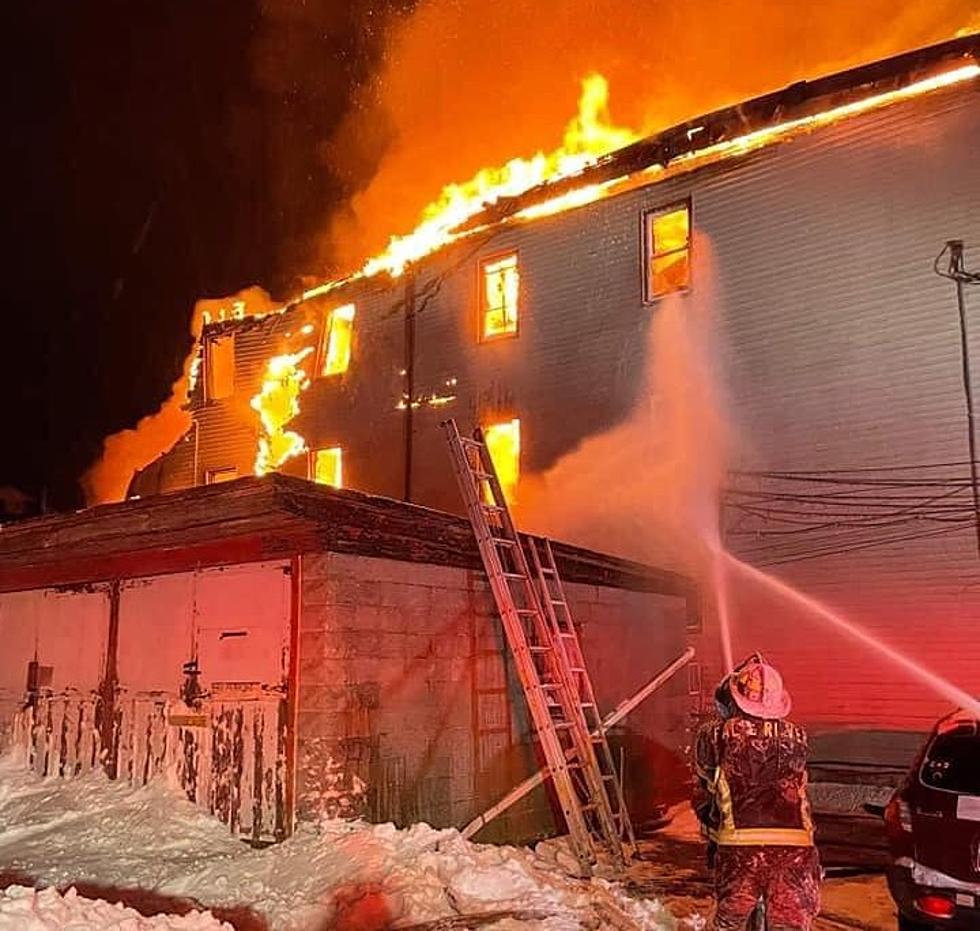 Fall River Firefighters Battle House Fire in Blizzard-Like Conditions
Photo by Bobby Forand
A four-alarm fire Saturday evening in Fall River collapsed a three- story tenament building as a major snow storm was winding down.
Officials said fire crews responded to 140 Irving Street just before 5pm and spent more than four hours at the scene.  A press release from Mayor Paul Coogan's office said flames impacted all three floors of the tenament, and 80% of the building collapsed.
The release went on to say the building sustained "catastrophic damage and is considered a complete loss."  One neighboring home experienced some exposure damage.
Officials say the fire displaced 11 people, seven adults and four children.  All were provided with housing for the night.
Two firefighters were injured according to the press release, one while trying to force entry within the building, the other during a slip-and-fall outside.  Fall River EMS transported one civilian from a neighboring building who complained of difficulty breathing.
The press release also stated that firefighters were hampered in accessing the fire scene by a disabled and abandoned tow truck on Irving Street, and a plow truck that was stuck on a neighboring street. The plow truck was later removed with assistance.
Information from the Fall River Mayor's Office
More From WFHN-FM/FUN 107