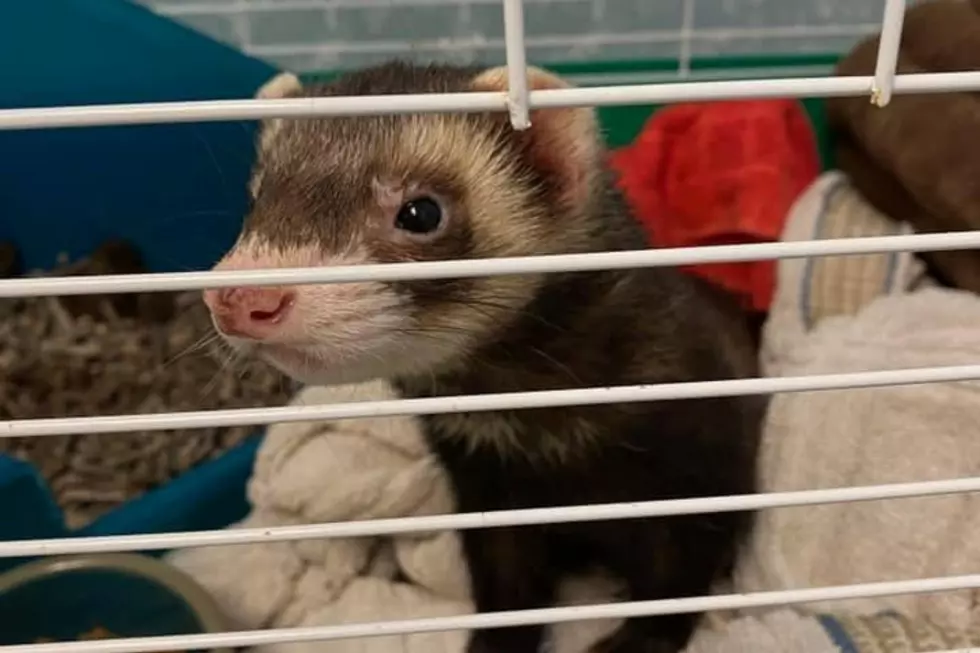 Fall River Animal Control Finds Two Ferrets
Fall River Animal Control
A pair of ferrets have been found in Fall River and we want to try and get them back to their owners.
The Fall River Animal Control found the two ferrets on Wilson Road in the Innovation Way area. According to the Fall River Animal Control Facebook page, there could be another ferret on the loose.
I can tell you first hand having a ferret as a pet is not as much fun as I thought it was going to be. They are pretty stinky and can fit into small spaces, making it very easy for them to hide. It does take a very special person to love a ferret. You can't deny their cute little faces, but they can be aggressive.
I imagine these ferrets probably squeezed themselves outside without the owners even knowing and then crawling along any and everything they can. These animals slither like they are snakes and have flexible skeletal bodies allowing them to really go anywhere. I'm actually surprised they could be caught by Animal Control.
If you are the owner or know someone who is missing their ferrets, please call Forever Paws at (508) 677-9154.
Hopefully, we can get these little guys back to their rightful home. As smelly as these animals are, they love to cuddle with their owners.
OH NO WE DIDN'T: 12 Photos That Prove That Alpacas Are Cuter Than Llamas
Enter your number to get our free mobile app
More From WFHN-FM/FUN 107