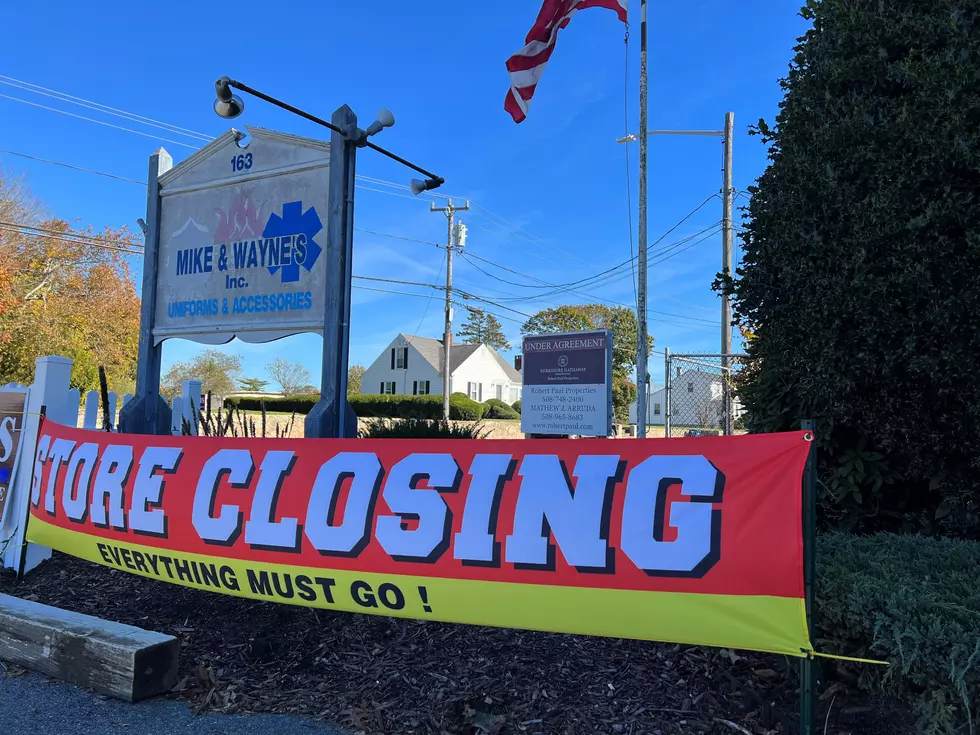 Fairhaven's Mike and Wayne's Uniforms Permanently Closing
Michael Rock/Townsquare Media
It's been 35 years since Wayne Oliveira and his partner opened their uniform and accessories business on Route 6 in Fairhaven. It was so long ago, Oliveira doesn't remember if they opened in the winter or summer.
Mike and Wayne's Uniforms and accessories was a store many Fairhaven drivers have passed on Route 6 their entire lives, but have never stopped into. If you were a firefighter, police officer or nurse, however, you were likely a regular customer.
"It's not like it's a pizza place or a bank where there's one on every corner," Oliveira said. "There's going to be a little bit of a void, but they'll figure it out."
The closest uniform shops, according to Oliveira, are now in Swansea and Raynham.
"I think there might be one down on the Cape, but nothing really close to Fairhaven."
Oliveira says his biggest competition was the internet over the final few years.
The business looked for potential buyers but wasn't able to close the deal with someone who wanted to run it. Oliveira and his wife decided to put the building up for sale three years ago, and they have finally found a buyer, with a closing scheduled for later this month.
"It's bittersweet. We've made a lot of friends that we'll miss, but I'd like to get some retirement in."
Oliveira is planning an 11-day vacation to Hawaii, something he could never have done while trying to run the business.
Oliveira says the store will be open until the week of Thanksgiving with a liquidation sale as they try to clear out the rest of their stock of scrubs, police and fire uniforms, and pepper spray.
While nothing is set in stone, Oliveira believes the new owners may be looking to open a food establishment serving hot dogs and ice cream in one half of the building and rent out the other half.
The closing of the store will bring relief to some. The family of Heidi Patnaude has been lobbying Oliveira for years to change the name of the business. At issue was Mike and Wayne's Uniforms continuing to include the name of Mike Padeiro, who is believed to have shot and killed Patnaude in a 1989 murder-suicide.
Identify These SouthCoast Locations From 1500 Feet
Take a look at these SouthCoast landmarks and see if you can figure them out from above.
The Ultimate Donut Guide: Where to Find Delicious Donuts on the SouthCoast
This one is for sweet-lovers. Here is your ultimate guide to enjoying some of the best donuts on the SouthCoast.
More From WFHN-FM/FUN 107