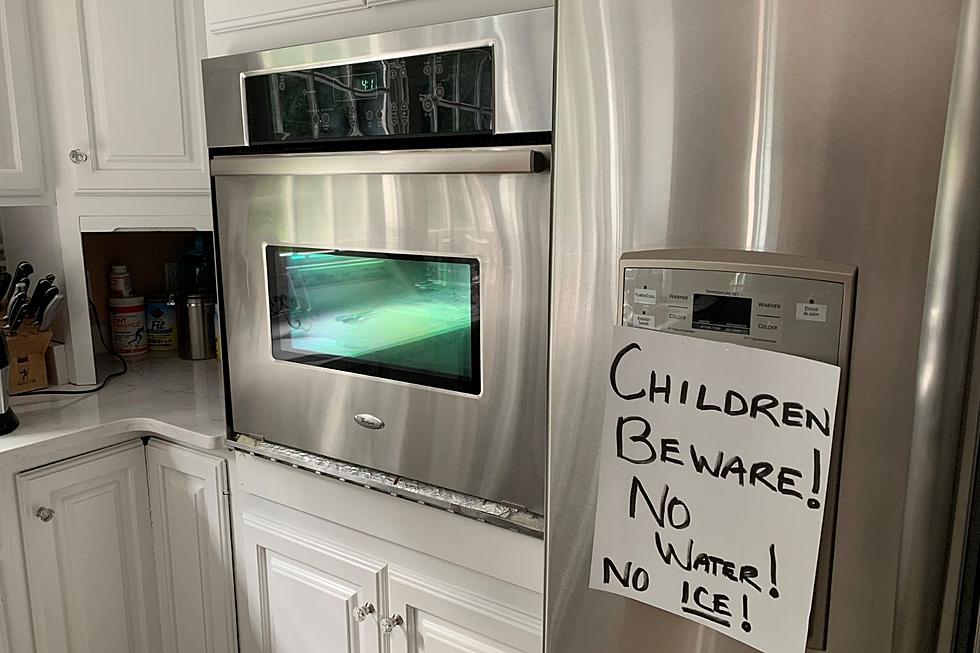 How the Rock Family Is Dealing With the Fairhaven and Tri-Town Boil Water Order
Michael Rock/Townsquare Media
We got news this afternoon about the boil water order for Fairhaven, Marion, Mattapoisett and Rochester. It also happened in Fairhaven last month, and it was just weeks ago that Dartmouth and Fairhaven had similar orders.
Although it has been a common occurrence over the past couple of weeks, I don't ever recall being affected by such an order – until today.
It's kind of an eerie feeling. Drinking water issues are something that happens far away in places overseas. It happens in Flint, Michigan. It doesn't happen in Rochester, Massachusetts.
The Fairhaven Water Department assured me that it was OK to shower, as long as you don't ingest the water while you are showering. Still, I feel like I'm being robbed of that fresh, clean feeling when I know I'm showering in water potentially contaminate with E.coli.
While I only drink bottled water, my son drinks the filtered water that comes out of the refrigerator like it's – well, like it's water. I quickly drew a sign up to take on the refrigerator. I grabbed a can of Sprite out of the fridge and poured it over a glass of ice.
Then it hit me: I can't have ice in my beverages. If you know me at all, I am a stickler for ice in my drinks. Not only do I love ice in my drinks, I am an ice snob. I actually prefer some restaurants' ice to others.
Now I realize I'm going to have to get some ice at 7-Eleven to use for the next few days.
Hopefully it will be easier to find than bottled water, which vanished from the shelves of Stop & Shop within hours of the boil water announcement.
KEEP READING: See 25 natural ways to boost your immune system
More From WFHN-FM/FUN 107