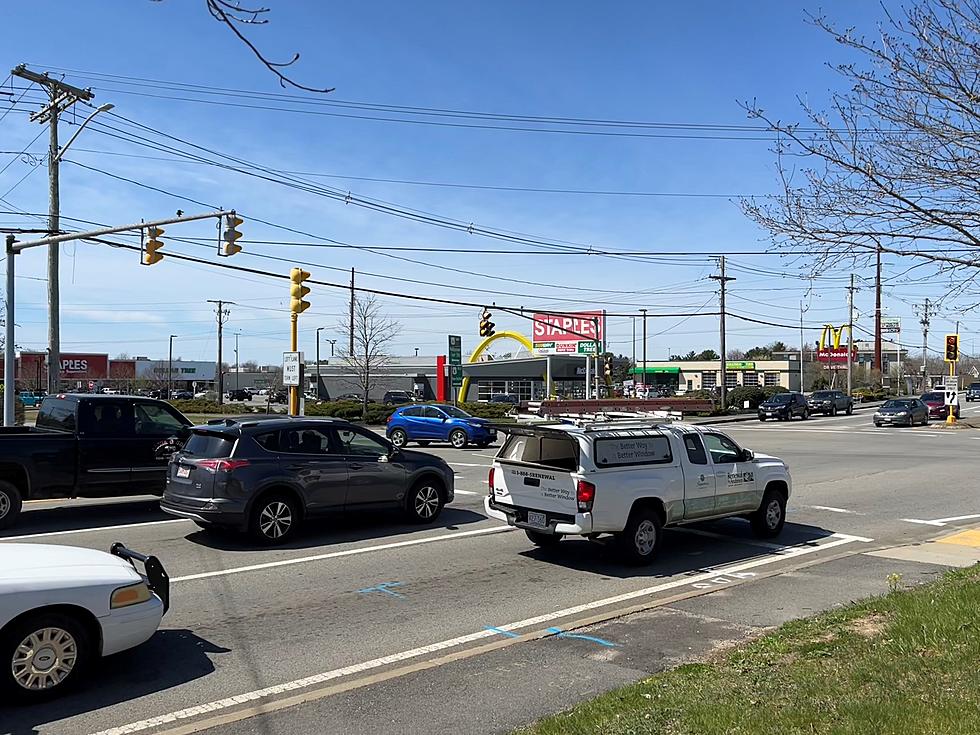 Are Fairhaven's New Traffic Cameras Legal?
Michael Rock/Townsquare Media
We first found out about some traffic improvements coming to Fairhaven back in February.
State Rep. William Straus from Mattapoisett, who is also the House Chair of the Transportation Committee, made the announcement on his Facebook page.  Mass DOT Administrator Jonathan Gulliver confirmed that a redesign and signal repairs would be coming to the intersection of Alden Road and Route 6.
The intersection, which has been the site of numerous traffic issues over the years, is one of the reasons the Fairhaven Dunkin' decided to move out of the high-visibility corner and across the street behind McDonald's.
Over the weekend, Straus offered some more details about what to expect after the improvements have been made at the busy corner.
Straus says the construction work for signal and pedestrian safety improvements at the high-traffic location is slotted to begin this summer. The engineering plans include new pedestrian crossing signals, handicapped access ramping, safety cameras and lighting to protect pedestrians entering the intersection.
Among other devices, some prop radar video detection cameras are listed on the engineering plans.
The inclusion of these cameras was causing some concern on social media about whether or not they are legal.
The cameras that are being installed are designed to increase overall safety, not to catch people running red lights. These types of cameras are meant to sense road activity and extend green or red lights to improve traffic flow and safety.
In other words, those concerned that the cameras will catch them conducting moving violations have nothing to worry about. At least not yet.
Last year, Gov. Charlie Baker proposed changes to how traffic cameras can be used in his road safety bill,  which would allow cities and towns to fine motorists $25 for making illegal turns or running red lights.
For the time being, however, Massachusetts is still a state that does not allow automated traffic enforcement, although there are a number of bills in play on Beacon Hill to change that.
See Inside Some of the SouthCoast's Most Affordable Waterfront Homes
We may all live on the SouthCoast, but we don't all actually live along the water. Waterfront property can be hard to come by around here and often has a hefty price tag. Yet we managed to find some surprisingly affordable homes along the water that are on the market right now. Check them out below.
LOOK: What major laws were passed the year you were born?
Data for this list was acquired from trusted online sources and news outlets. Read on to discover what major law was passed the year you were born and learn its name, the vote count (where relevant), and its impact and significance.
More From WFHN-FM/FUN 107