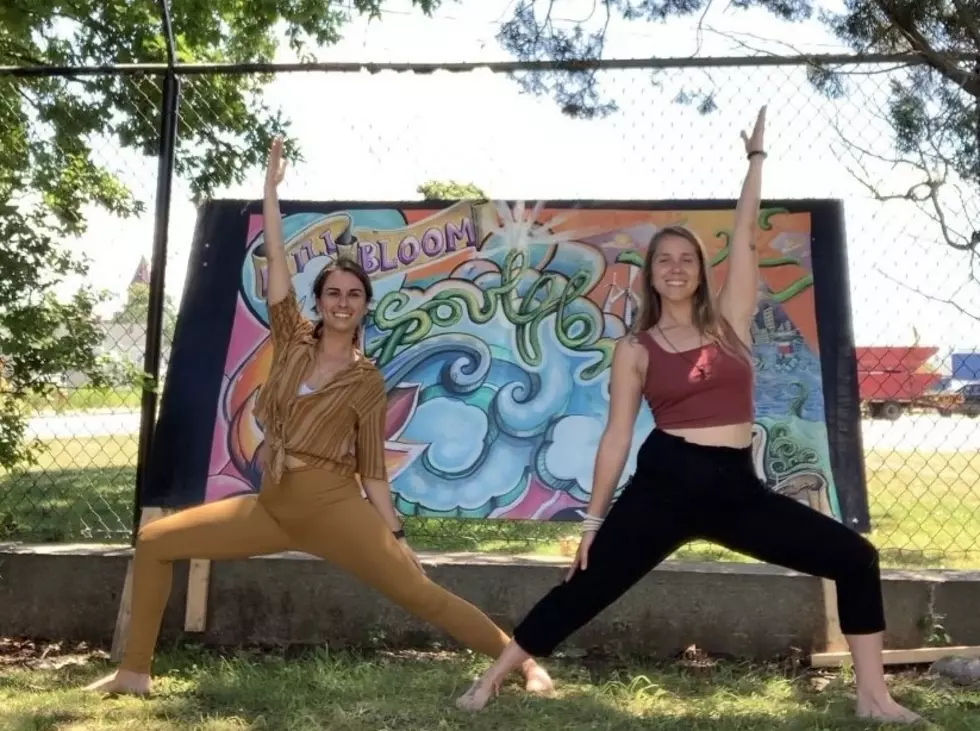 Fairhaven's Full Bloom Wellness Festival Returns Next Month [TOWNSQUARE SUNDAY]
Courtesy Soulflower Yoga and Wellness
Looking for something to do on a Saturday afternoon in July? Check out the Second Annual Full Bloom Wellness Festival on Saturday, July 23 at Cushman Park in Fairhaven.
Admission is free, and It promises to be a lot of fun for kids and adults. Organizers say part of the proceeds will go to Kids Aid Worldwide, a non-profit that provides essential items to children around the world.
Sam Dungca and Alexis Costa joined Townsquare Sunday this week to discuss the festival, and their two-year old business Soulflower Yoga and Wellness, which is growing by leaps and bounds.
"We've really come to be more of a private yoga studio, and that's where we work one-on-one with our clients, and that's really where we come to see real results and transformations," Dungca said. 
The business still offers public yoga classes every weekday night and Saturday mornings, but they have introduced new services as well, such as micro-current therapy to, as Dungca said, "add to their bag of tools to help people in their healing journey." 
As for the Full Bloom Wellness Festival, Alexis Costa said it is all about supporting the community and building relationships with other small businesses and artisans.
The July 23 festival will run from 11 a.m. to 6 p.m. and feature live music, crafts, a basketball tournament, more than 30 vendors, food, a ninja warrior course for the kids and much more.
"This year's event will be bigger and better," Costa said. "More crafts, more games, more happiness to spread into the community."  
The complete Townsquare Sunday interview with Sam Dungca and Alexis Costa can be heard here:
Townsquare Sunday is a public affairs program heard every Sunday morning at 6 and 11 on 1420 AM and 99.5 FM.
The program highlights individuals and organizations seeking to make the SouthCoast a better place to live and work.
If you would like your organization featured on Townsquare Sunday, please e-mail the host at jim.phillips@townsquaremedia.com.
Goosebumps and other bodily reactions, explained
More From WFHN-FM/FUN 107