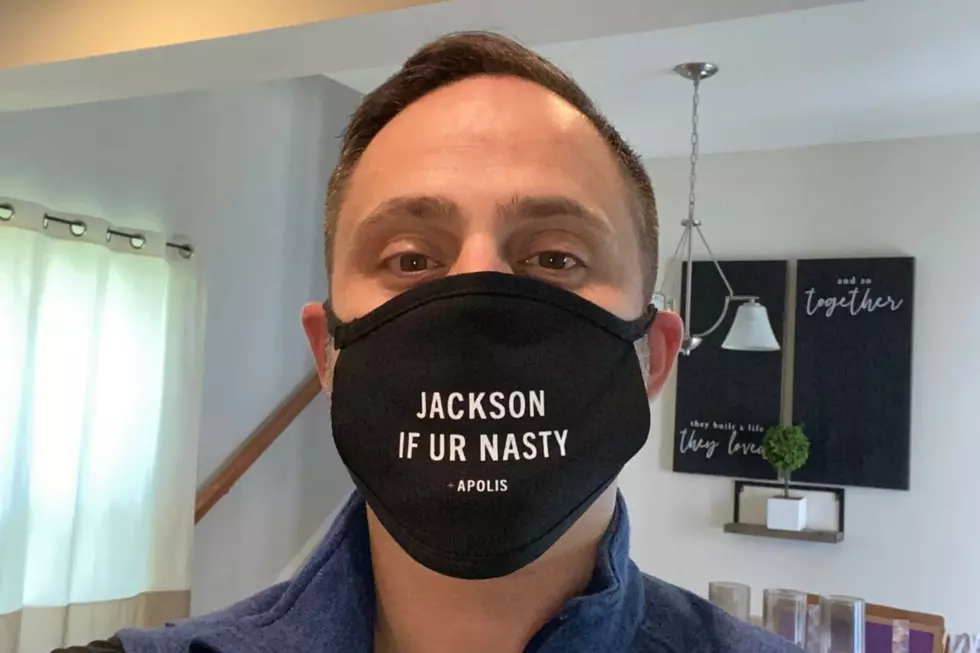 Face Mask Fashion: Being Safe Can Be Stylish
Jackson Scott/Townsquare Media
Our new normal will take some adjusting to but I'm determined to make the most of it. I ordered my own face mask and added a touch of personality to it.
Starting Wednesday, it's mandatory to wear a face mask in public when social distancing isn't possible. So basically, everywhere we go. I immediately went online and started looking for my mask. I know I could have just made one but honestly, I want to make sure I was protecting myself, and to be frank I'm not the greatest when it comes to arts and crafts.
Yes, I'm taking my safety as well as the safety of those I come in contact with seriously, but there is no reason I can't add a touch of humor. I'm thinking my special touch will make more people smile than make anyone upset.
As I'm sure you may have come across on social media, there are ads popping up for just about everything right now.  If I see another Dyson ad in my feed I'm going to scream! I just scrolled by an ad for masks. My initial thought was don't our medical professionals need all the masks they can get? Then our governor mandated us to wear them so I clicked the submit button.
Oh yes, I ordered a mask online and had it shipped to my house, but not before I customized it a little. I didn't go too crazy, but take a look:
Cute, right? Just playing off Janet Jackson's iconic lyrics but also making sure no one else snags my mask.
What's cool about the company I ordered it from is that a portion of proceeds from the masks go to buy diapers for families that need them during the pandemic. It took about a week to get them but I stayed inside.
I think a lot of people want to add a little style and flair to the masks they have to wear, but still others feel that personalizing a mask too much kind of mocks the seriousness of the COVID-19 crisis.
What do you think? Is my mask "doing too much?" Or is it a cute touch and you're thinking about getting one yourself?
How to Sew a Face Mask
Enter your number to get our free mobile app
More From WFHN-FM/FUN 107