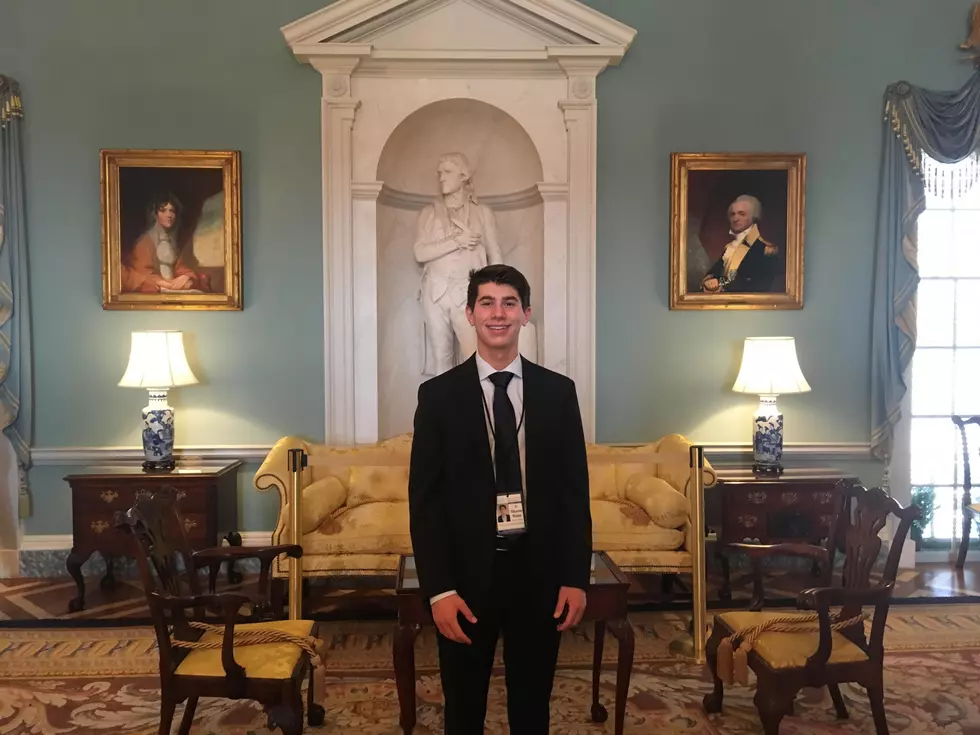 Dartmouth's Shane Rose in D.C. for Senate Youth Program [PHOTOS]
Courtesy of Shane Rose
Shane Rose is a senior at Dartmouth High School who recently won the United States Senate Youth Program Scholarship. Only two students from each state are awarded the $10,000 college scholarship for undergraduate studies, as well as a week in Washington D.C. to experience the national government.
Rose was in D.C. this week, where he met with Senators, cabinet members, officials from the Departments of State and Defense and directors of other federal agencies. He even participated in a meeting with a Justice of the US Supreme Court.
To qualify for the scholarship, students must hold student body office or any other elected or appointed position in their school or community. They must also show academic interest and aptitude in government, politics, and history.
Rose is a representative on the Dartmouth High School's student councils and is on the Southeast Regional Advisory Board and Dartmouth School Committee. He also volunteers at Youth Court, a local program that helps students learn more about the legal system.
Shane Rose is a family friend and we are extremely proud of him for this major accomplishment. Way to go, Shane!
Additional Reporting by Darian Barreto
More From WFHN-FM/FUN 107