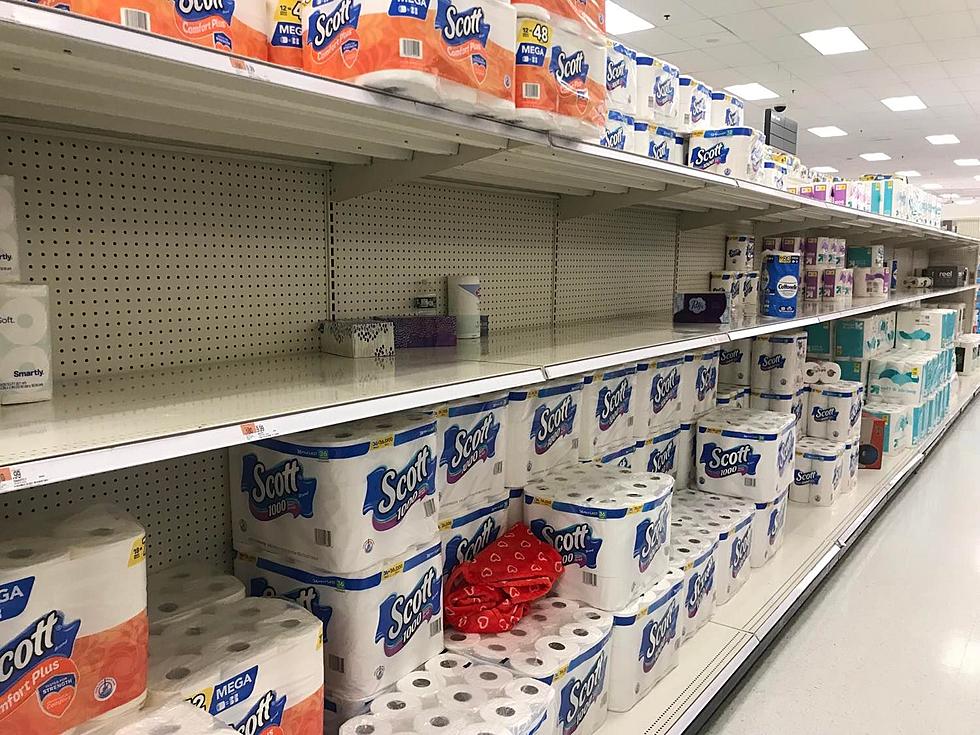 Dartmouth, Fairhaven Stores Suggest Toilet Paper Supplies Stable – At Least for Now
Barry Richard/Townsquare Media
You may have noticed that some items are in short supply or are altogether missing from store shelves here along the SouthCoast. Federal officials advise consumers not to panic.
An area of concern for most of us is toilet paper. Who can forget the Great Toilet Paper Shortage of 2020?
As of midday on Tuesday, supplies seem to be holding here along the SouthCoast, although there was evidence that demand might be catching up with supply.
A check of Target in Dartmouth showed partially empty shelves in the toilet paper aisle.
Dartmouth's Walmart was facing a similar situation.
Stop & Shop in Fairhaven also showed signs that a problem might be in the offing.
Stop & Shop was also dealing with a shortage of paper plates on Tuesday and dwindling supples of facial tissues.
On Tuesday, we told you about a chicken shortage plaguing the Market Basket store in New Bedford. Bad weather all across the nation disrupted the delivery of many things, including chicken. As a result, there was a limited supply of fresh chicken and no rotisserie chicken available for customers Monday afternoon.
Cat food, particularly Fancy Feast canned cat food, is another item that has been difficult to find in recent days. Several stores, including Market Basket and Stop & Shop in Fairhaven, seem to be having a tough time with that one.
Birds Eye frozen veggies are also in short supply, and Reuters reports the company's CEO Sean Connolly told investors that "supplies could be constrained for at least the next month due to Omnicron-related absences."
Weather, worker shortages, trucking, and supply chain issues have combined to create a nightmare for retailers and consumers, and indications are it could last a while.
Remember, when we tell you about shortages at retail and grocery stores in the New Bedford area, those conditions exist at the moment, but things can change from one day to another and from store to store.
50 Famous Brands That No Longer Exist
More From WFHN-FM/FUN 107