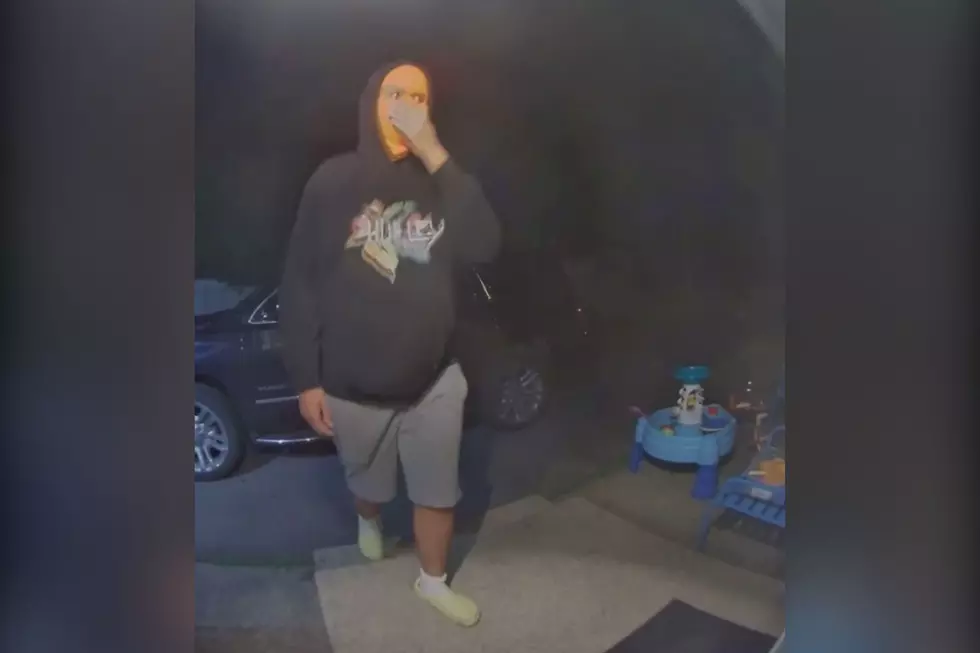 Dartmouth Police Seeking Attempted Break-in Suspect
Courtesy Dartmouth Police/Facebook
DARTMOUTH — Dartmouth police are looking for help from the public in identifying a masked man who tried to break into a house near Crapo Field at around 3 a.m. Sunday.
The department released surveillance video of the suspect in a Facebook post later that day.
Although the post did not specify exactly where the attempted break-in took place, Crapo Field is located on Russells Mills Road in South Dartmouth, near Friendly Pizza.
In the video, the man is seen wearing a black hoodie, an orange face mask, and yellow shoes.
He can be seen trying to open the front door of the house before fleeing.
In typical tongue-in-cheek fashion, the department compared the suspect to a character in the film Nacho Libre, before urging anyone with information to call Detective Kyle Costa at 508-910-1755 or send an anonymous tip to police.
Watch the video:
Dartmouth's History Trail Display Inside the Town Hall
Located inside Dartmouth Town Hall is an interactive display that traces the town's history, with everything from its Wampanoag roots to colonial and Quaker settlements to Round Hill's legacy and the magic of Lincoln Park. Take a look at some of the features of this invaluable resource.
Dartmouth Dog's Excellent Cross-Country Journey
Barry's granddog Astro is not even two years old yet and has settled in Dartmouth but has visited more states than most people he knows – and he was fortunate enough to see them with her.
More From WFHN-FM/FUN 107