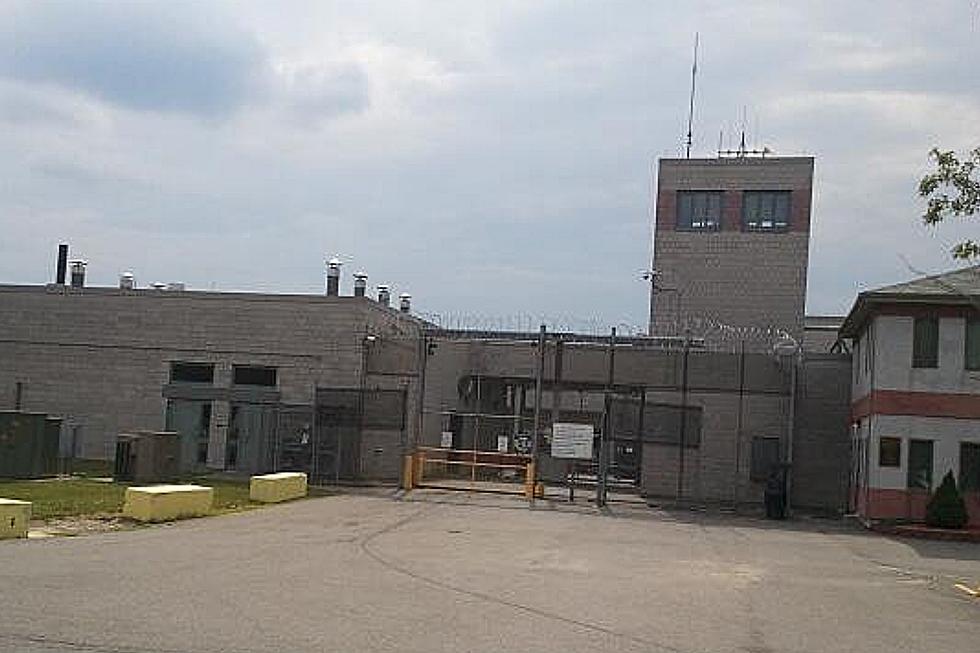 Dartmouth Jail Sees Third Suicide in Three Months
Townsquare Media
DARTMOUTH — Another inmate at the Bristol County House of Correction in Dartmouth has committed suicide this year — the third in three months — on the same day Sheriff Thomas Hodgson held a campaign fundraiser.
The Bristol County District Attorney's Office confirmed 31-year-old Samantha Pento of Swansea took her own life by hanging late last month.
Pento was discovered alone in her cell on Oct. 27 and pronounced dead at St. Luke's Hospital on Oct. 28, the D.A.'s office stated.
She was a mother of two, according to her obituary.
The evening before Pento was officially pronounced dead, Hodgson held a fundraiser for his reelection campaign at White's of Westport.
His six-year term ends in 2022.
Spate of Suicides
This is the third suicide at the jail in a three-month period, with the first being an unidentified 35-year-old man who killed himself in late August after spending just one night at the facility.
Another male inmate died at St. Luke's Hospital on Sept. 25, Bristol County Sheriff's Office spokesperson Jonathan Darling said.
Hodgson called the recent spate of deaths "unfortunate," noting that it can affect correctional staff — particularly those in mental health care — especially hard.
"We don't feel good when we lose anybody in our custody," he said.
Hodgson noted that the facility conducts a mental health screen for every single inmate, and puts those deemed to be at risk for self-harm on suicide watch, among other measures.
"The mental health staff are very vigilant about this," he said. "They're hurt by it as well, because that's what they do. They're constantly thinking, 'Is there something we missed?'"
"We're following all the proper protocols," he added. "We're doing what we have to do. Unfortunately, this is something that's not unique."
As for the most recent series of suicides, Hodgson said, he doesn't see anything unusual.
"We don't exceed the national average," he said. "We're not unique. These things can happen."
By the Numbers
The national suicide rate in local jails in 2019 approached 50 per 100,000 inmates, or 0.05% of the average daily inmate population, according to an October 2021 report from the Bureau of Justice Statistics.
In Dartmouth, with three suicides and an average daily population of 655 in the past year according to state data, that figure is 0.46% — nearly ten times higher than the national rate.
And this year does not seem to be much of an anomaly, as the county jail's high suicide rate has been discussed widely since at least 2017.
"These deaths and what led to them need to be investigated," said Bristol County for Correctional Justice member Rafael Pizarro.
"Who's overseeing this? Who's responsible to intervene when people are dying in the jails?"
Last quarter, the county's facilities held an average of 15% more prisoners than they were designed to hold, according to state Department of Correction data.
The Dartmouth jail alone held 176% of its design capacity, and was the only county facility statewide to have a triple-digit percentage either last quarter or in the previous 12 months.
But Darling noted that the state data assumes just one inmate per cell and does not include the jail's expanded capacity from its modular units and Women's Center, which were added after the original decades-old structure.
A recent COVID-19 outbreak at the jail also saw upwards of 50 inmates and several staffers test positive for the illness, according to Darling.
The jail has also made headlines after its agreement to hold federal immigrations detainees was terminated earlier this year.
The move came after a report from state Attorney General Maura Healey found the facility used excessive force and violated detainees' civil rights.
On the Campaign Trail
As for Pento's suicide and the events surrounding it, a person going only by the moniker Patrick Henry commented, "While a family was mourning the loss of their daughter and mother, Sheriff Thomas M. Hodgson was celebrating his 'success' as the Sheriff of Bristol County."
Hodgson said only those who don't understand how a jail works would take issue with his attending a fundraiser that evening.
"The fact is the person first of all hadn't died, number one," he said. "I was already aware that the staff were taking care of the situation, as we always do, that the state police would be investigating, as they always do."
"There's not anything more that I could possibly do," he noted. "Would they complain if I went home and went to bed at night?"
"It's clearly people who have a political agenda, who are trying to use, sadly, someone's loss and the impacts that it's had on all the people involved, for their own personal, selfish, progressive agendas," he added. "They ought to be ashamed of themselves."
Online Reviews of New Bedford's Ash Street Jail and Dartmouth's Bristol County House of Correction
You've read reviews of SouthCoast restaurants, hotels and retail shops, but have you ever read feeback about our correctional facilities?
12 of Our Favorite Designs on the Padanaram Buoy Tree
A tree was needed for the first-ever tree lighting at the annual Christmas event in Dartmouth, Massachusetts. Community members came together to design a nautical tree worthy of its coastal destination. This buoy tree in Padanaram Village will be the centerpiece of the Holiday Festival.
More From WFHN-FM/FUN 107