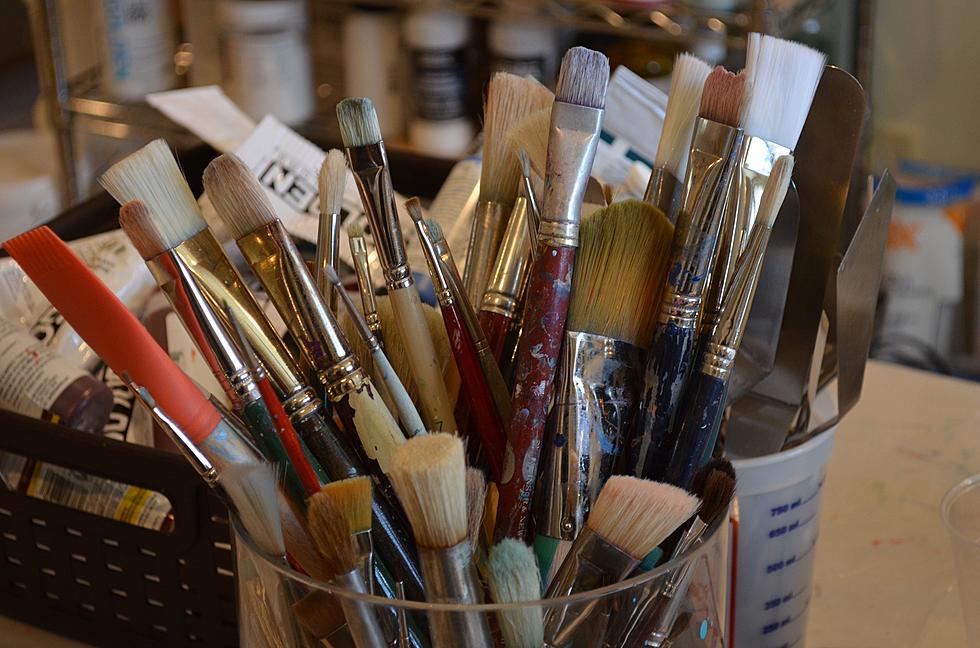 Dartmouth Cultural Center Features Local Artists and More [TOWNSQUARE SUNDAY]
Dartmouth Cultural Center via Facebook
The Dartmouth Cultural Center on Elm Street has weathered may challenges during its brief three-year history.
From dealing with the pandemic to working with a very old building — the structure served as the original Southworth Library in Dartmouth and is 133 years old — the Cultural Center has managed to keep its doors open, recruit volunteers, add programs and maintain its part-time schedule.
President Pauline Santos joins me on the radio from time to time. We spoke this week on Townsquare Sunday about the center's schedule of events for May and June.
Beginning this month, several classes will be up and running: one on pastel painting, another on Nantucket braclet-making, and a third on abstract acrylics. Anyone interest in these classes can visit the Dartmouth Cultural Center website to learn more.
There will be a solo exhibit opening on May 26 featuring the work of Susan Gilmore.
"She does oil and acrylic paintings along with being a designer, illustrator and photographer," Santos said. "She's also a former student at the Swain School. as so many of our artists seem to be."
On June 30, the Dartmouth Cultural Center will be hosting an art auction to benefit the Lloyd Center for the Environment. Paintings donated to the Lloyd Center will be on display at the center until July 9 and available for sale.
Plans are also continuing for a summer art camp for children, and like last year, a series of speakers will be visiting the center, starting June 1, discussing environmental issues.
The Dartmouth Cultural Center is open Thursday, Friday and Saturday from 11 a.m. to 3 p.m. and by appointment.
Townsquare Sunday is a public affairs program heard Sundays at 6 a.m. and 11 a.m. on WBSM.
The program highlights individuals and organizations seeking to make the SouthCoast a better place to live and work.
If you would like your organization featured on Townsquare Sunday, please email the host at jim.phillips@townsquaremedia.com
20 Photos That Prove the SouthCoast is Just as Beautiful in Winter
Sure, everyone loves the SouthCoast in summer — beaches, ice cream, outdoor concerts, all that good stuff. But the real ones know winter is just as good. Check out these gorgeous local landscapes! Can you figure out where they are?
More From WFHN-FM/FUN 107