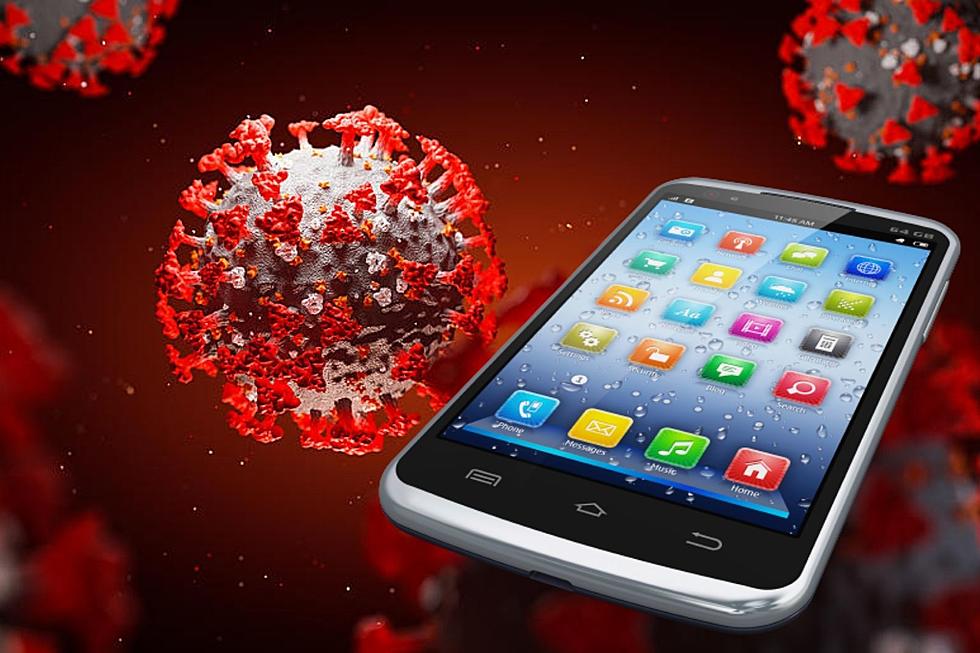 COVID-19 Exposure Notifications Mysteriously Appear on Massachusetts Phones
Getty Images
Did you suddenly, mysteriously get an alert to your phone notifying you a possible COVID-19 exposure?
This past weekend, dozens of Android users had a new notification icon appear on their phone, a small COVID cluster that when pulled down notified you of a possible COVID-19 exposure. The app allegedly determines your exposure to COVID-19 by using three factors: the day the contact happened, how long the contact lasted, and the Bluetooth signal strength of that contact.
You can read about the tracking details in the support section. Below is the video the system uses to explain how it works.
If it caught you off-guard, you are not alone. Across the state, Massachusetts residents are complaining about this no-consent-needed notification automatically installed (or ghost installed) on devices by the Massachusetts Department of Public Health.
With hundreds of one-star reviews so far, the application has no icon that appears on your phone and has the ability to track your location using randomly-generated IDs that update every 20 minutes.
User Lex Neva pointed out a few red flags with the automatic install:
"This installed silently on my daughter's phone without consent or notification. She cannot have installed it herself since we use Family Link and we have to approve all app installs. I have no idea how they pulled this off, but it had to involve either Google, or Samsung, or both. Normal apps can't just install themselves. I'm not sure what's going on here, but this doesn't count as 'voluntary.' We need information, and we need it now, folks."
User Wendy Sullivan was also concerned about how it appeared mysteriously on her device:
"This is an abomination chiefly because it was pushed without consent and without notification. I merely found out about it accidentally. This is a major invasion of privacy and autonomy. My phone my choice. This is major government overreach and this is unacceptable. Shame on the State of Massachusetts, Samsung, and Verizon."
When you find the application on your phone, you'll notice a paragraph midway down on the support page that addresses "How your phone got the update." It claims the service was part of a Google Play Services update and only works if you decide to opt-in or proactively download the corresponding app.
How to disable the Exposure Notification feature from your Samsung device:
Go to your phone's SETTINGS.
Use the search tool to find COVID-19 EXPOSURE NOTIFICATIONS.
Make sure notification toggle is turned to OFF (some newer operating systems will be off by default).
 Additionally, you can delete your identification logs from this same page.
CHECK IT OUT: How To Unlock Your iPhone With Your Voice
Here Is How To Blur Your Home On Google Street View
More From WFHN-FM/FUN 107