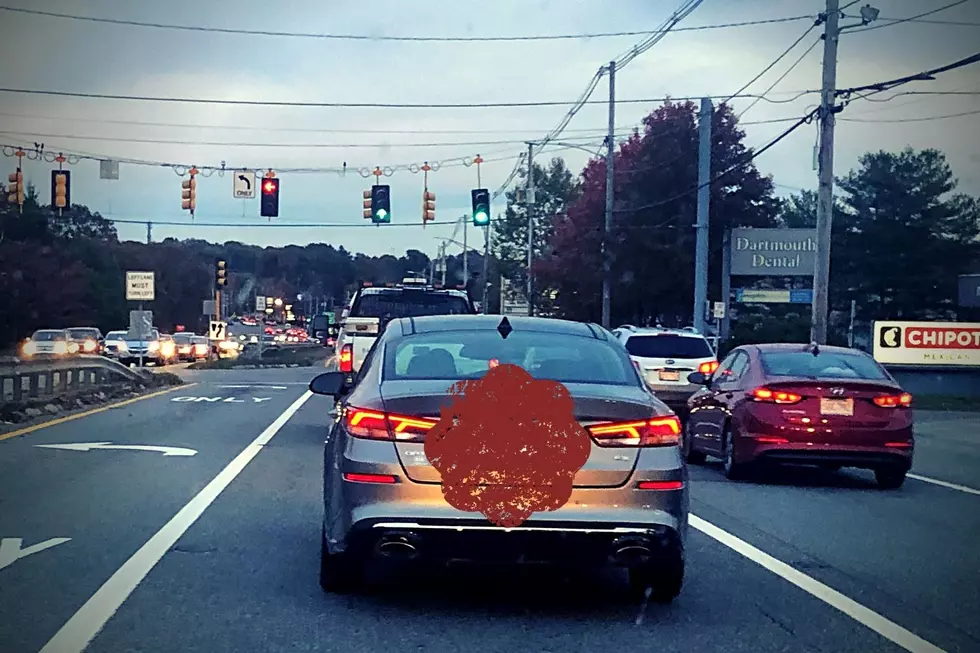 Could This Be the Biggest 'Schitt's Creek' Fan on the SouthCoast?
Gazelle/Townsquare Media
You never know what you'll spot driving around on the SouthCoast.
Earlier this evening I was leaving my gym in Dartmouth and heading out onto Route 6 from Connecticut Avenue. I was in one of those exhausted states of minds and didn't 't realize that I was staring at a license plate that had some sort of cyphered message on it.
Yet I couldn't quite figure out what it was saying. See if you can figure it out at first glance:
I kept saying "DVD" like the video discs we use to watch movies on back in the early 2000s, but nothing was making sense. What would the "EWW" stand for then? That's when a lightbulb came on and I realize how dumb I was that it took this long to figure out: the license plate is a popular quote from the series Schitt's Creek.
It reads "Eww David," a popular phrase from Alexis Rose (Annie Murphy) to her on-screen brother David (Dan Levy).
Quite clever if you ask me, but there's got to be a story behind this plate besides the possibility of being a big fan of the show.
If anyone knows who this is, please feel free to email me at Gazelle@Fun107.com with any information. I'm just looking to give this person props for a pretty solid license plate. As a fan of the show, I approve of this witty spectacle.
The Most Unique Car For Sale in New Bedford Is a Gazelle
Enter your number to get our free mobile app
More From WFHN-FM/FUN 107