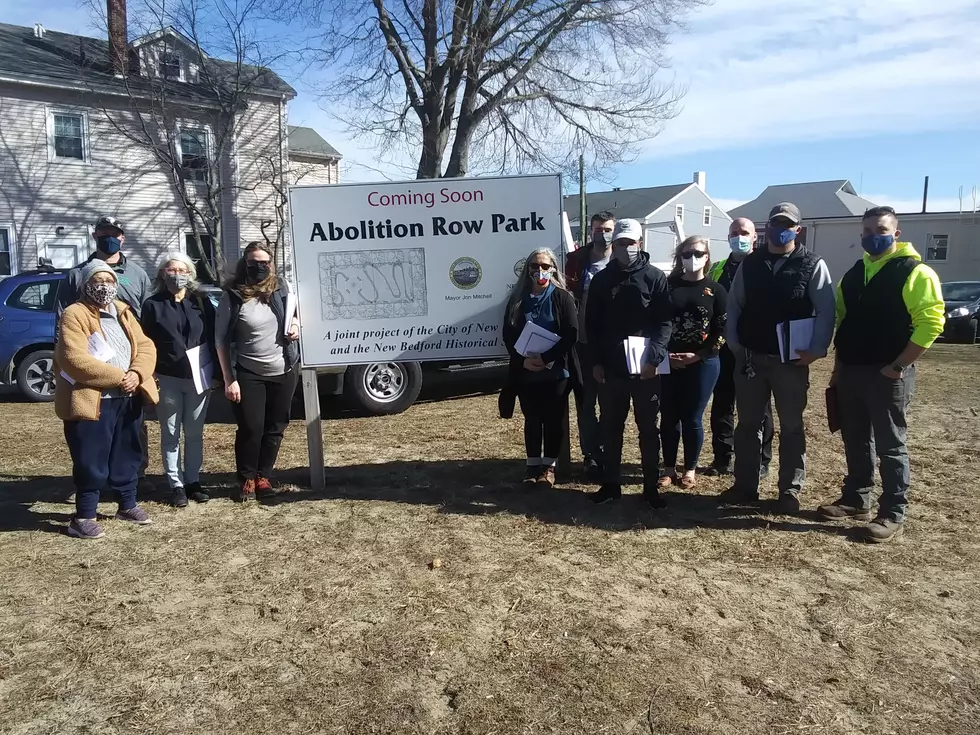 Construction to Begin on Abolition Row Park [TOWNSQUARE SUNDAY]
New Bedford Historical Society Facebook Page
A dream years in the making is about to come true. Work is scheduled to begin this spring on Abolition Row Park at Spring and Seventh Streets near Downtown New Bedford.
The park has been the vision of Lee Blake of the New Bedford Historical Society for many years.
The cherry tree-lined park will honor city residents who were members of the anti-slavery movement during the 1800s and lived in that immediate neighborhood. They were part of the famed Underground Railroad that assisted former slaves in finding freedom and a new life in New Bedford.
The park will also include a bronze statue of famed orator and abolitionist Frederick Douglass, who arrived in New Bedford in 1839 with his wife Anne and lived with Nathan and Polly Johnson on Seventh Street in a house that now serves as headquarters for the New Bedford Historical Society.
Lee Blake joined Townsquare Sunday this week. She discusses the park and why that neighborhood is so important. Her interview can be heard here:
Townsquare Sunday is a public affairs program heard every Sunday at 6 a.m. on 1420 WBSM. The program highlights individuals and organizations working to make Greater New Bedford a better place to live.
If you would like to feature your organization on Townsquare Sunday, please e-mail the host at jim.phillips@townsquaremedia.com.
Ultimate SouthCoast Playground Guide 2021
The Ultimate SouthCoast Playground Guide for 2021 features 48 public playgrounds throughout Southeastern Massachusetts and Rhode Island.
More From WFHN-FM/FUN 107