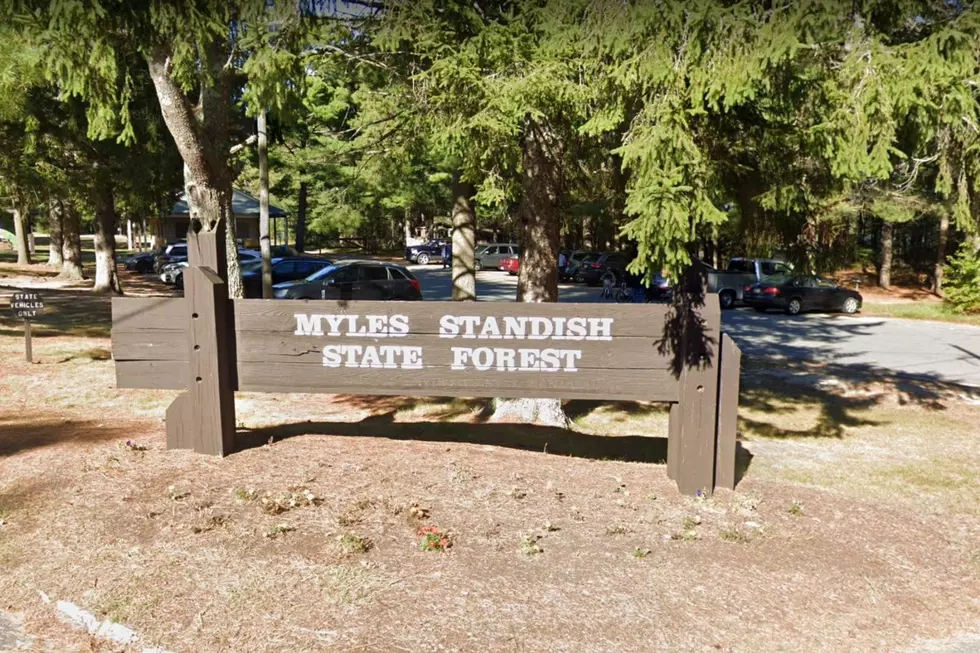 Suspect Sought After DCR Worker Allegedly Slashed in Face at Carver Pond
Google Maps
A state worker at a Carver pond was slashed in the face Saturday for denying a woman entry into a non-accessible area of Myles Standish State Forest, and the suspect remains at large.
According to Massachusetts State Police, a 63-year-old Department of Conservation and Recreation worker reported on Saturday, July 23 that at around 2:10 p.m., he was attacked by a woman at Barrett's Pond in Carver after telling her the Pond Gate was closed and that she could not enter.
"After slashing the worker in the face, inflicting a superficial injury, the woman quickly left the scene with a male companion," State Police said. "The two were seen leaving the area in a car, heading toward Long Pond Road and the Plymouth entrance to the state forest."
The victim was treated at the scene by Carver EMS and declined to be taken to the hospital.
State Police – including the Air Wing unit – as well as Environmental Police, Carver Police and Plymouth Police searched for the suspect and the vehicle but did not locate them, state police said.
State Police described the suspect as "a Hispanic female with a thin build wearing a blue t-shirt and a bathing suit. Her male companion was described as a black male wearing a red t-shirt and black shorts." They said the vehicle in which they were seen was an "older model, dark-colored Toyota coupe."
The woman will be charged with assault and battery with a dangerous weapon.
Anyone with information is asked to contact the Bourne barracks of the Massachusetts State Police at (508) 759-4488.
Take a Photo Tour of Purgatory Chasm in Sutton, Massachusetts
Purgatory Chasm State Reservation
in Sutton, Massachusetts is situated within the Blackstone Valley and features a natural landmark that you can explore, along with multiple other trails, a picnic area, a playground and more.
A Walk Through Plymouth's Burial Hill
Burial Hill in Plymouth was the site of the Pilgrims' first fort, and then it became their burying ground. Take a walk among the graves of Pilgrims and their ancestors with our photo tour.
A Walk Down the Pond Trail of Easton's Borderland State Park
Borderland State Park, which is located in the towns of Easton and Sharon, features 1,843 acres of land and miles of walking and hiking trails surrounding a nature and history preserve. Take a trip with us down the park's Pond Trail, stopping to visit the 1880 Smith Farmhouse and the 1910 Ames Mansion along the way.
More From WFHN-FM/FUN 107