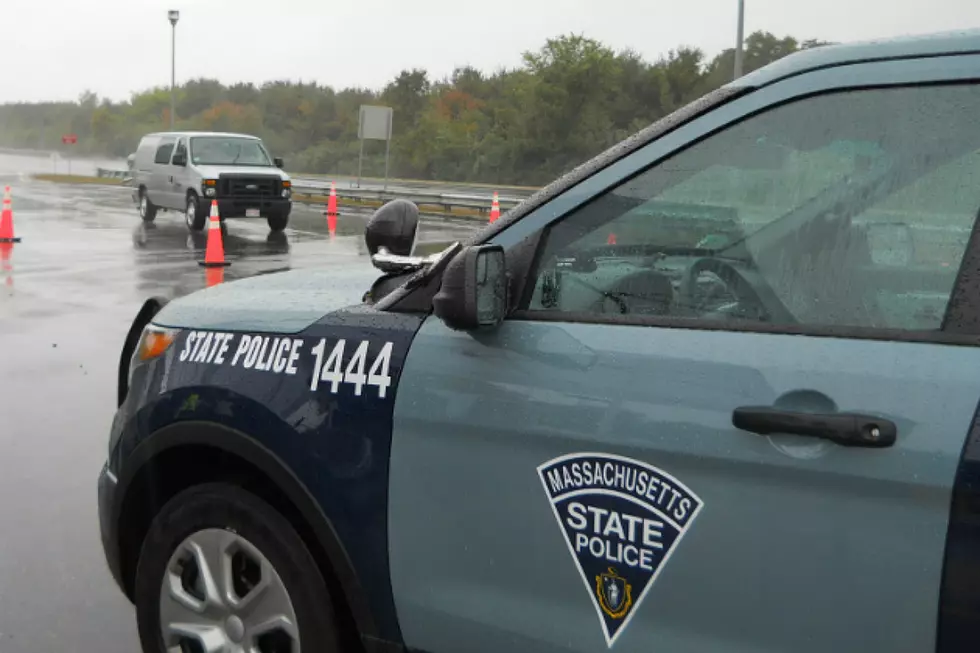 Brockton Man Arrested With Stolen Gun
Massachusetts State Police
BROCKTON — State police have arrested a Brockton man after troopers said they pulled over a pickup truck with defective brake lights on Monday night — only to find a passenger gave them a fake identity and had a stolen firearm with him.
State police said 19-year-old Tyreece Depina did not have a license to carry, but had a revolver that was later found to have been stolen out of Georgia.
He also allegedly had a small baggie of what appeared to be crack cocaine, according to police.
Troopers had pulled over a pickup truck on Battles Street near Oak Street in Brockton at around 8 p.m. Monday.
As they spoke with the three occupants, police said, they saw the front seat passenger was not wearing a seatbelt — and allegedly gave them false identification information.
After pulling him aside for questioning, troopers said they found him to have a loaded pistol, despite not having a license to carry.
Police said troopers found a loaded .32 caliber Colt revolver with numerous rounds of ammunition in his possession, along with the suspected crack cocaine.
According to police, a computer search of the weapon's serial number revealed that it was reported stolen to police in Georgia.
Depina was arrested and is being charged on multiple firearms and ammunitions offenses as well as possession of a class B substance and receiving stolen property.
No other weapons or drugs were found in the vehicle,  police said.
The pickup truck driver was given a warning for the defective brake light and allowed to leave the scene with the other passenger.
The SouthCoast Guide to Heated Outdoor Dining 2021
We compiled a list of all of the restaurants on the SouthCoast that offer heated outdoor dining. That's right. We did all the legwork for you. Now all you have to do is pick one and call to make that reservation so you can dine al fresco tonight.
25 Photos of Massachusetts' Most Underpriced Home Right Now
If you've ever wanted to live in a historic location, you need to see these pictures of a pre-Revolutionary War home for sale in Salem, Massachusetts.
More From WFHN-FM/FUN 107