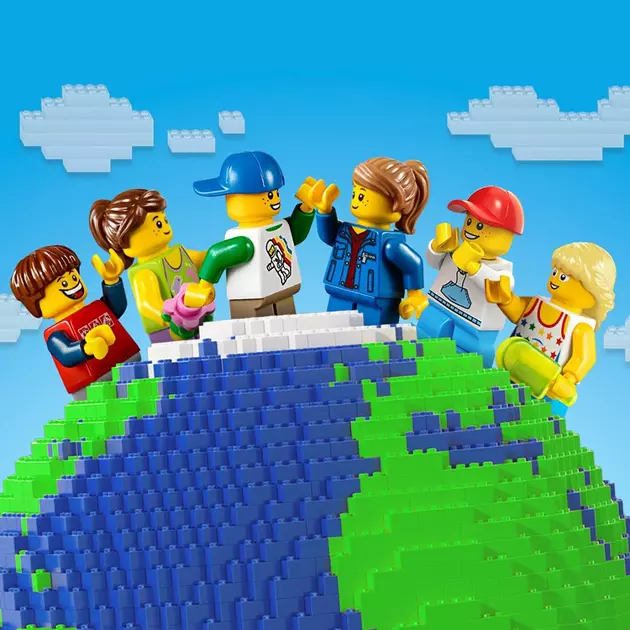 Brick Fest Live Coming to Massachusetts
LEGO Facebook
Get your LEGO lover ready for the millions of bricks coming to Massachusetts next spring.
Brick Fest Live heads to Marlborough, MA in May 2020 and it sounds like a can't miss event for fans of LEGO.
Only about a half dozen or so of these fan experiences happen across the country, so to get Brick Fest Live so close is kind of a big deal.
Next May the Royal Plaza Trade Center in Marlborough will literally be taken over by LEGOs.
Thousands upon thousands of LEGOs.
The event planners say over one million LEGOs will be on hand and ready to play with on May 16 & 17.
And there are so many ways to play with them too.
There will be a Brick Fest Speedway where you can build LEGO cars and race them on a 35-foot long track.
The Neon City and Glow Factory with all glow in the dark LEGO illuminated by black lights (cool!).
There's also life-sized LEGO structures, a LEGO video game area, mini golf built out of LEGOs and of course a shopping area for bringing home new bricks of your own.
They will also be displaying a Guinness World-Record Setting LEGO Mosaic, which sounds pretty awesome as well.
The event is open to kids of all ages, so even your adult LEGO loving friend can make a weekend of Brick Fest Live.
My daughter is huge into LEGO these days, so I know I'll be planning our trip to Brick Fest for spring 2020.
Pre-sale tickets for this event are available November 15, so if you want to get an early stocking stuffer you can sign up here.
More From WFHN-FM/FUN 107