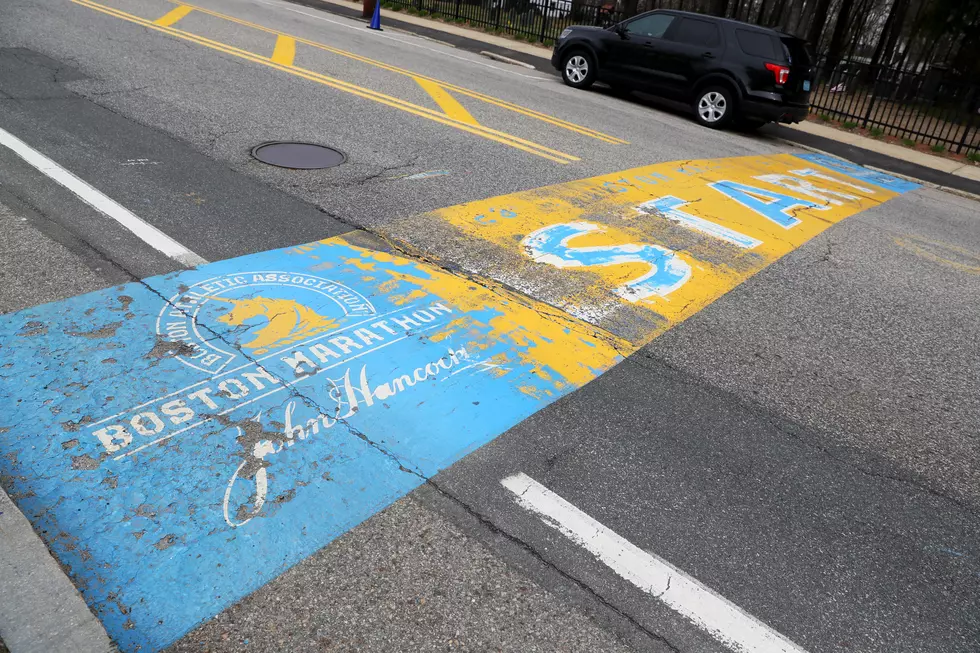 Boston Marathon Planned to Return for Fall 2021
Getty Images
Hey runners, don't untie your running shoes just yet. It looks like the Boston Athletic Association (B.A.A) has its eyes on this fall for the 125th Boston Marathon. This might be a really good sign for lovers of the New Bedford Half Marathon as well.
Leave it up to a pandemic to cancel a race that has been a Boston tradition since 1897, but as the vaccines continue its roll out and we continue to move through the phases, hope is gaining traction for many, especially the Boston Marathon runners.
The marathon is typically held on the third Monday in April, but since road races are prohibited until Phase 4, the B.A.A is hopeful for the fall. Tom Grilk, CEO of B.A.A. said, "By shifting our focus to a fall date, we can continue to work with stakeholders to adjust the in-person experience for runners and supporters alike."
As of right now, the B.A.A will continue to work with officials and members of its COVID-19 advisory group to try and get runners on the streets of Boston by the end of the year.
So, what does this mean for the New Bedford half marathon?
New Bedford is at the mercy of the phases just like Boston, but I wonder if they will plan to have its 43rd annual race this fall instead of the traditional third Sunday in March. The fall gives runners plenty of weeks to start hitting the pavement in preparation, and truthfully, it would give the SouthCoast something to look forward to.
Remember getting excited about events?
The B.A.A. hopes to have an official date soon for their 2021 marathon, so keep an eye on the New Bedford Half Marathon website to see if it follows suit.
Six SouthCoast Rocks That Rock
Enter your number to get our free mobile app
More From WFHN-FM/FUN 107