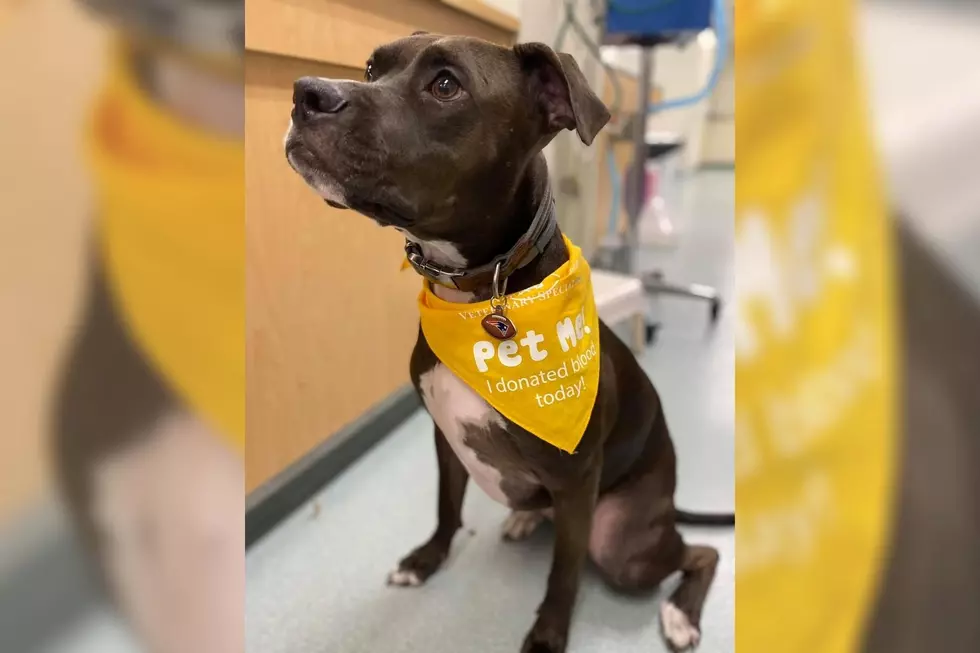 Blood Banks for Animals Are Running Low and Your Dog Can Donate
Courtesy Paige Humphrey
Anyone who has a pet knows that they're more than just an animal, they're family. Dog owners may not know this, but if anything were to happen to their fur baby, the vet might need to administer a bag or two of blood – something that is becoming less and harder to come by these days.
Veterinary services across the SouthCoast and Rhode Island depend on animal blood banks to help their patients who might have gotten into an accident or are badly hurt. Sadly, these blood banks are drying up and could use some restocking. That's where you, the dog-owners of the world, can make a difference.
As a dog owner myself, I was curious as to how to go about having your pet donate, so I reached out to one of the closest blood banks in the area, Ocean State Veterinary Specialists, who were kind enough to give the 4-1-1 on donating blood for dogs.
"We ask that dogs donate at least three times a year, but they can donate every eight weeks," OSVS said. "Any dogs who donate more than three times per year will receive an incentive gift per donation such as a box of Heartgard or a Seresto collar."
Each blood donation gets separated into four bags which evidentially can help save the lives of four different animals. Unfortunately, on top of the shortage, it's a 10-12 week waitlist just to purchase blood from commercial blood banks for each order.
Here is the ideal candidate for dogs if you, the pet owner, are interested in helping out:
Between 1-8 years old
Must be over 50 pounds
Good temperament
Up to date on vaccines
Not on medications other than preventative heartworm, flea/tick
Annual screening that includes full physical exam and blood work
Any dog who donates upwards to three times a year will be entitled to free blood products if they were to ever need a transfusion. That alone is a great advantage to donating your pet's blood.
For more information on how you can help out our local vets and blood banks, visit Ocean State Veterinary Services and send an email with your questions and concerns.
KEEP LOOKING: See What 50 of America's Most 'Pupular' Dog Breeds Look Like as Puppies
More From WFHN-FM/FUN 107