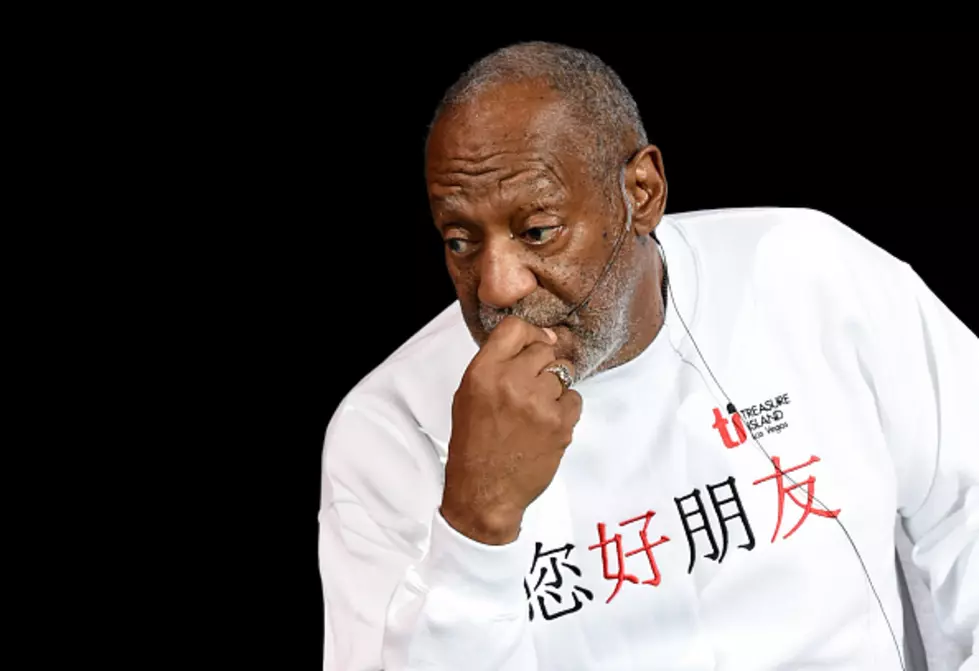 Bill Cosby Cancels Shows But Protesters Still Show
Ethan Miller/Getty Images
Comedian and Actor, Bill Cosby, cancelled his pair of shows slated for Sunday night at the Wilbur Theatre in downtown Boston due to the weekend snowstorm.
Some claim the cancellation of the shows were targeting, a group of protesters that were planning to gather outside the Wilbur Theatre to speak in support of survivors of sexual assault
But despite the snow and teeth-chattering winds, a group of more than 20 protesters still gathered Sunday evening outside the theatre "to speak in support of survivors of sexual assault," according to the Boston Globe.
Two feminist groups in the city planned the protest, due to claims of Cosby alleged sexual assaults. Attendees still showed dressed in layers, with little exposed to the elements. "Just because the show is canceled doesn't mean we're going to stop protesting rape culture," said Brandie Skorker, a 28-year-old East Boston resident and one of the protest organizers.
At the protest, attendees held handmade signs, with several reading, "Don't give Cosby a pass" and read statements from Cosby's accusers over a megaphone. Survivors of assault were encouraged to share their stories publicly.
At a 2 p.m. news conference, retired model and actress Helen Gumpel, formerly known as Helen Selby, spoke out against Cosby. She detailed an unwanted sexual advance in his dressing room on the set of "The Cosby Show," according to her lawyer.
"I'm an advocate for the women who have been drugged and raped by him," Gumpel said. "I needed to speak now because he is so arrogant. We can't let him go through with these concerts. He is a rapist."
Cosby cancelled the shows Sunday morning that were scheduled for later that night, 5 p.m. and 7 p.m. "I have decided to cancel for your travel safety," Cosby said in a statement. "No need to worry, I will be back soon to raise the roof with laughter."
Andrew Wyatt, a spokesman for Cosby, said the decision to cancel was unrelated to the protests and that Cosby was concerned with the "treacherous" weather and that he was working with the theater to reschedule. "Mr. Cosby is dedicated to his fans, the protesters, and human rights issues," Wyatt said. "This is all about safety."
The Wilbur announced that all refunds will be available at the point of purchase.
More From WFHN-FM/FUN 107