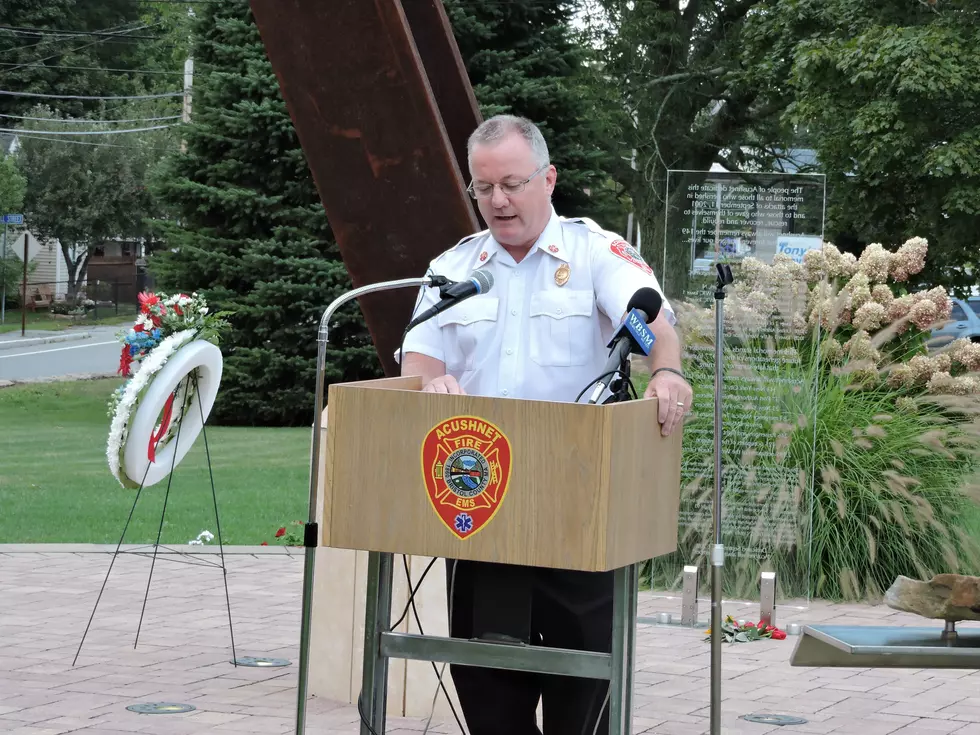 Acushnet's Kevin Gallagher, Thank You for Your Service [TOWNSQUARE SUNDAY]
Greg Desrosiers/Townsquare Media
It may be true that most public servants come and go, but every once in a while a person who holds a "public" position deserves some special recognition.
I think one of those public servants is Kevin Gallagher, the now-retired fire chief in the town of Acushnet.
I was pleased he agreed to join me this week on Townsquare Sunday. I have known Gallagher for more than 30 years. I met him while he worked as a staff member for 9th District Congressman Gerry Studds.
Smitten with politics, Gallagher eventually left that job to run for state representative, challenging incumbent Robert Koczera. Gallagher lost the primary, and wondered what he would do next.
Discouraged about his future and without a job, he became a call firefighter in the town of Acushnet. It was his mother that helped him focus on a future career path.
"We were sitting in a local restaurant having lunch when she said to me, why don't you become fire chief?" he said. "I laughed because she just didn't know the process."
Gallagher did work through that process, later becoming a permanent firefighter, then being named chief in 2003.
"On my last day before I left the office, I called her, so my last phone call as chief was coming full circle with the woman who pushed me in that direction," he said.
Gallagher's outstanding work as chief led to him serving on state boards and commissions that review fire and safety regulations. He earned numerous awards and citations, and raised awareness about the opioid crisis by planting purple flags around the fire station every time someone died from an overdose in Acushnet.
Gallagher and others were also instrumental in bringing a metal beam from the World Trade Center to Acushnet and creating a memorial for those killed on 9/11.
So what will Kevin Gallagher do in retirement? Spend more time with his family, he said, and serving as a member of the Fairhaven Board of Health.
Thanks for your service, Chief Gallagher. His Townsquare Sunday interview can be heard here:
Townsquare Sunday is a public affairs program heard every Sunday morning at 6 and 11 on 1420 AM and 99.5 FM.
The program highlights individuals and organizations working to make the SouthCoast a better place to live and work.
If you would like your organization featured on Townsquare Sunday, please e-mail the host at jim.phillips@townsquaremedia.com.
Never-Before-Seen Photos of the Construction of Acushnet's 9/11 Memorial
In 2011, the Acushnet Fire Department and its residents created a stunning memorial to commemorate 9/11 forever. Chief Kevin Gallagher shares the story of how a steel beam from the World Trade Center found a home in front of his fire station.
Massachusetts Laws You Don't Even Know You're Breaking
There are a lot of strange laws still on the books in Massachusetts, many that also carry actual punishments and fines. Though we're pretty sure no one has been arrested for the crimes we're about to list, we're also pretty sure you have violated at least one of these laws in the last month or so.
More From WFHN-FM/FUN 107