A Lesson in Thanksgiving Table Manners [GIFS]
pinterest
With Thanksgiving just around the corner, its time we're are reminded of what good table manners look like.
If someone asks you to help dress the Turkey, they do not mean with accessories.
Do not speak when your mouth is full.
Try not to re-enact the story of how the Turkey came to be the main course.
Avoid using fresh language and phrases.
Do not use your hands unless eating a drumstick.  Also, drumsticks are not microphones.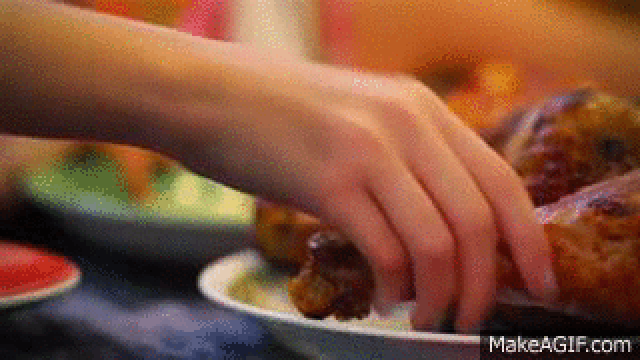 Do not drink from the bottle.  Or the jug.  Or from the wine box spigot. There should be libations for everyone.