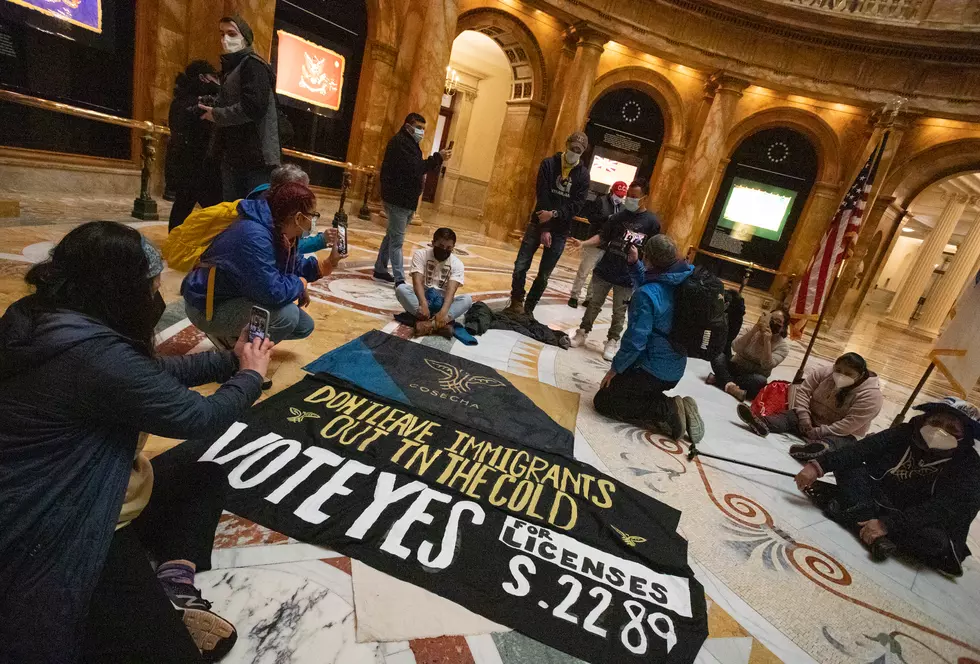 Signatures Sought to Repeal Massachusetts Work and Family Mobility Act
State House News Service Photo
The Fair and Secure Massachusetts committee is circulating petitions to repeal the new Massachusetts Work and Family Mobility Act that allows people who are in the country illegally to obtain a Massachusetts driver's license.
The law, enacted by the Massachusetts Legislature in May, was vetoed by Republican Governor Charlie Baker, but the Democrats – who hold a super majority on Beacon Hill – overrode Baker's veto.
Immigrants and immigrant activists have lobbied hard in recent years for the legislation.
Lawmakers and even some within the law enforcement community believe the Work and Family Mobility Act will make the roads safer since the immigrants would be required to receive driver training and must obtain insurance for their vehicles.
Opponents such as Bristol County Sheriff Tom Hodgson say granting driver's licenses to people who have entered the country illegally rewards them for breaking the law. Hodgson and Baker are concerned that some undocumented aliens could use their driver's licenses to register to vote.
Fair and Secure Massachusetts' Wendy Wakeman tells me the group is focusing on getting petitions into the hands of people willing to collect signatures to force the repeal question onto November's ballot. Some 40,000 signatures are required.
A Suffolk University/Boston Globe poll indicates Massachusetts voters are fairly split on the issue.
Wakeman said a list is being compiled of locations where petition holders will be in the coming weeks to collect signatures.
Wakeman will be at the WBSM studios in Fairhaven on Friday afternoon at 2 p.m. if anyone wants a petition or two to collect signatures.
Wakeman says anyone interested can sign up for updates on where and when signatures are being collected by going to FairandSecure MA.com.
Massachusetts Laws You Don't Even Know You're Breaking
There are a lot of strange laws still on the books in Massachusetts, many that also carry actual punishments and fines. Though we're pretty sure no one has been arrested for the crimes we're about to list, we're also pretty sure you have violated at least one of these laws in the last month or so.
LOOK: What major laws were passed the year you were born?
Data for this list was acquired from trusted online sources and news outlets. Read on to discover what major law was passed the year you were born and learn its name, the vote count (where relevant), and its impact and significance.
More From WFHN-FM/FUN 107