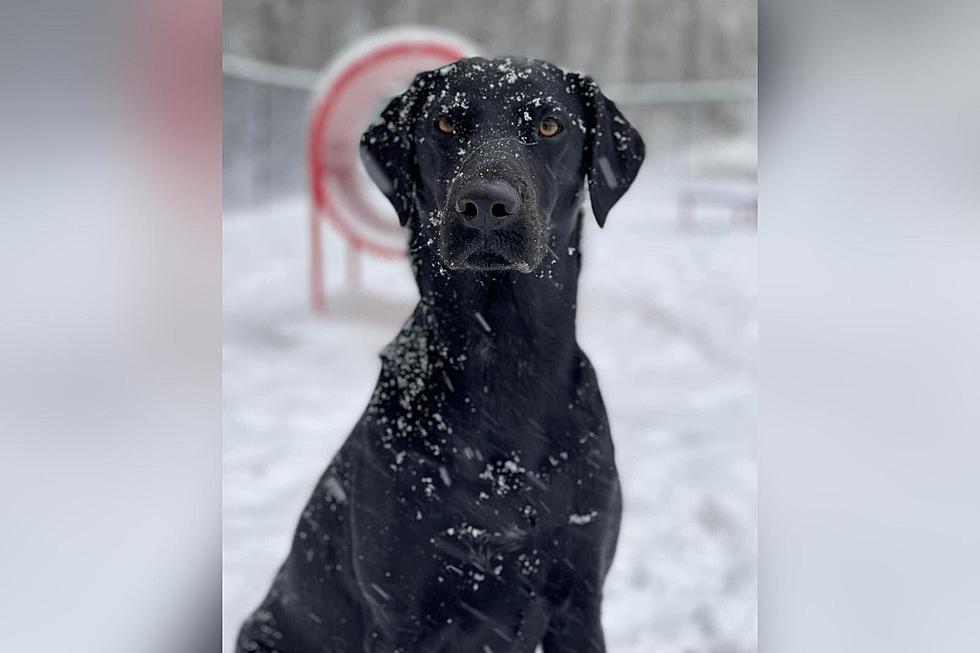 Dartmouth Black Lab's Excellent Cross-Country Adventure
Barry Richard/Townsquare Media
Most people my age have grandchildren. Not me. I have a black Labrador retriever granddog. Her name is Astro. Astro will be two years old on April 17, 2022. 
Astro was born in Phoenix, Arizona, under the blazing sun, but now lives here in Dartmouth, Massachusetts, where she experienced her first snowstorms and bitterly cold temperatures. Astro is a happy-go-lucky type that has adapted well to the change in the climate.
My son Steven and his fiancée Erica adopted Astro and a cat, Phoenix, when they relocated to Scottsdale, Arizona for work. When their career paths brought them back to New England, my wife Suzanne, Steven, Erica, Astro, Phoenix, and I piled into a rented RV for a 5,000-mile excursion that would take us through 16 states and several national parks. 
Steven and Erica's jobs keep them on the road a lot, so my wife and I get to look after Astro and Phoenix. We all live in the same apartment building, making it mighty convenient. Astro comes upstairs with us, but Phoenix likes to chill at home alone. That's what cats do.
Having a granddog allows us to have a dog without having all of the responsibilities that go along with it.
I must admit that crossing the country with two animals was a lot less stressful than I imagined it would be. Astro was a great companion. She has already seen more of the country than most people I know. 
I've included some photos below of Astro's excellent cross-country adventure for you to enjoy. You've got to admit that I have one sweet-looking granddog.   
Dartmouth Dog's Excellent Cross-Country Journey
Barry's granddog Astro is not even two years old yet and has settled in Dartmouth but has visited more states than most people he knows – and he was fortunate enough to see them with her.
More From WFHN-FM/FUN 107