Lady Gaga Donates $1 Million to Hurricane Sandy Relief Efforts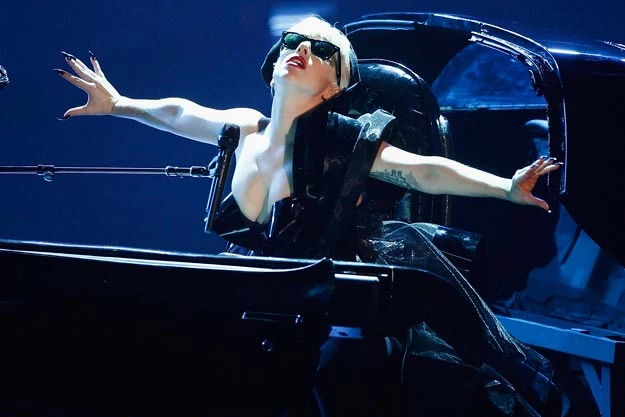 Lady Gaga expressed that it pained her to be away from her NYC hometown during Hurricane Sandy. She wanted to be there, helping with her hands, while the superstorm ravaged the East Coast.
She helped in the best way she knew how, as she was on tour and at a distance; she shared a song she wrote at age 16 called 'No Floods,' which was eerie given the lyrical content. Now she has pledged a million dollar donation to the Red Cross for the relief efforts.
Mother Monster is putting her money where her mouth is and is doing her best to help at home. Many pop stars are criticized for contributing to relief efforts abroad but Gaga has not forgotten to take care of her own.
Below is Gaga's announcement of the Germanotta family donation, which she shared via her Little Monsters site. She speaks of how NYC made her the woman and the artist she is so she is compelled to give back.
To New York and The American Red Cross

Today I pledge 1 million dollars to New York & The American Red Cross for Hurricane Sandy Relief. If it wasn't for NYC: the Lower Eastside, Harlem, the Bronx and Brooklyn, I would not be the woman or artist that I am today. New York is relentless ambition, a drive to succeed, a place where there is a natural pursuit of diversity through compassion. Please accept this gift on behalf of myself, my parents Joe and Cynthia, and my sister Natali; with our deepest gratitude New York for raising us. Thank you for helping me build my spirit. I will now help you rebuild yours. Sincerely, Lady Gaga and The Germanottas
Next: Vote for Your Favorite Lady Gaga Hair Color
Listen to Lady Gaga, 'No Floods' Source:
Lady Gaga Donates $1 Million to Hurricane Sandy Relief Efforts
More From FUN 107 - The Southcoast's #1 Hit Music Station!