Jennifer Lawrence Wins Best Actress, Musical or Comedy For 'Silver Linings Playbook' at the 2013 Golden Globes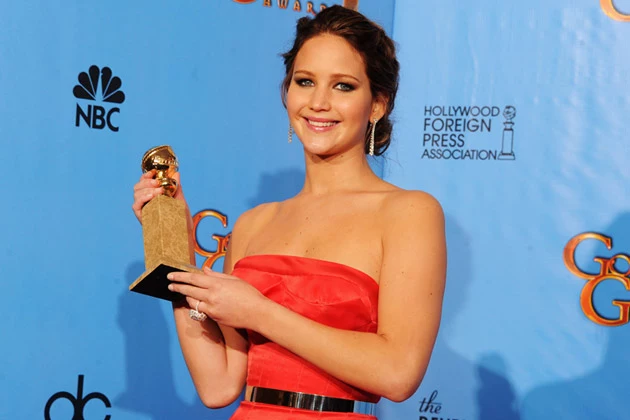 Jennifer Lawrence took one step closer to an Oscar win with the 2013 Golden Globe award for Best Actress, Musical or Comedy for her performance in 'Silver Linings Playbook.'
The 2013 Golden Globes award for Best Actress, Musical or Comedy was presented by Will Ferrell and Kristen Wiig, who performed an extended, improved intro riffing about how they hadn't seen any of the nominated films. (It's to note that the camera cut to Tommy Lee Jones who was not amused.) After a few laughs, they announced Jennifer Lawrence as the winner.
Lawrence took the stage and immediately noted that she beat out Meryl Streep (who was nominated for 'Hope Springs') for a Golden Globe (she also beat out Maggie Smith, Emily Blunt and Dame Judi Dench). She also thanks Harvey Weinstein saying, "Thank you for killing whoever you had to kill to get me up here today."
Click for the 2013 Golden Globes Winners
Source:
Jennifer Lawrence Wins Best Actress, Musical or Comedy For 'Silver Linings Playbook' at the 2013 Golden Globes
More From FUN 107 - The Southcoast's #1 Hit Music Station!