Douglass Tree Farm Raises Money For ALS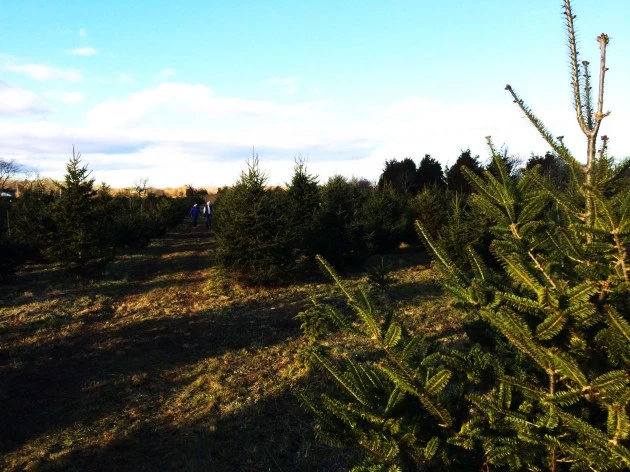 It's a big weekend for getting Christmas trees! If you're looking for an old fashioned family adventure, the Douglass Tree Farm on Sconticut Neck Road in Fairhaven is having their annual tree sale today to raise money for ALS research. Pick any tree…any size…they are all $40. Every penny of the proceeds goes to ALS-TDI, the world's largest ALS research institute. The Douglass family is out in full force, cutting down the chosen trees with their saws at a rate of about one every 90 seconds. They expect to raise $18,000-$20,000 this weekend. The sale ends this afternoon at 3.
On a personal note, below is a picture of the Rock family Christmas tree that we bought at the Douglass Tree Farm. I have no idea how this will fit through any door of our home.