2013 World Series 'Dirty Water' Montage [AUDIO]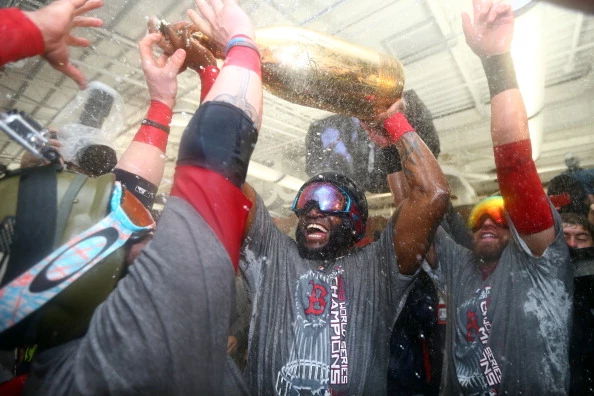 For their 8th World Series championship, I took some of the highlights from the St. Louis Cardinals and Red Sox series and mixed it with the Boston Red Sox theme, Dirty Water.

For those of you that can't get enough of it, play it over and over in the office. I could listen to this all day long. It was such a great World Series to watch. I wish the entire baseball season was like the drama we saw this Soxtober.

Enjoy!

Audio clip: Adobe Flash Player (version 9 or above) is required to play this audio clip. Download the latest version here. You also need to have JavaScript enabled in your browser.